One Direction's 'Very Exciting' Sophomore Album
Following the success of their extremely successful debut album Up All Night, British-Irish boyband One Direction are back in the studios with album #2!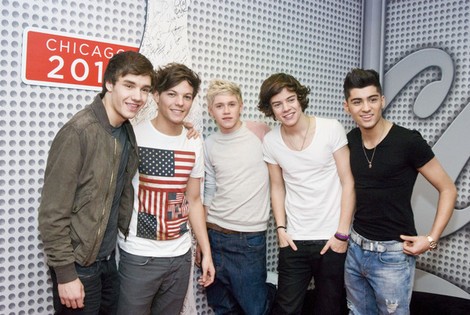 After taking a well-deserved break, the stars are back in the studio and have been tweeting their excitement about their upcoming work and enjoying keeping fans in anticipation of what's to come next. One Direction, consisting of Liam Payne, Niall Horan, Louis Tomlinson, Zayn Malik and Harry Styles, rose to stardom after placing third on the seventh series of "The X Factor", and won the hearts of their international album with their incredibly catchy debut track "What Makes You Beautiful".
Niall and Louis have been the most vocal on Twitter about the album. "Long day in the studio today. So excited about some of the new songs!!!" said the 20 year old boobear – I mean Louis. This attracted replies from fans, mainly about how exciting it was, how they couldn't wait to hear the new songs (we neither) and  desperate fans asking him to follow and reply them. Okay…
Our beloved Irish lad, Niall, said that they had written some nice songs and that there were "alot of laughs in studio today! Good songs". He also tweeted when bandmate Louis was in the recording booth, and commented that he sounded great.
This is so exciting!!!! We can't wait for 1D's new album! Can you? It's definitely going to be an amazing follow-up to Up All Night, that's for sure!
While you're still trying to contain your excitement, check out the boys performing their hit single "More Than This" on their Up All Night Tour that just wrapped up a while ago.