One Direction's 'LWWY' Track Leaked Online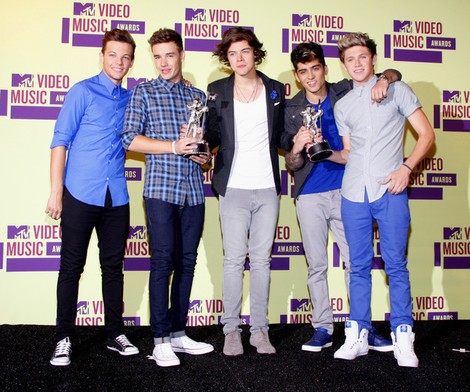 One Direction have been forced to release their new single a few days early after the music video was leaked online on Thursday morning.

The One Thing hit-makers were planning to debut their much-anticipated song Live While We're Young on Monday, but a "poor quality" version of the tune was prematurely leaked on YouTube.com, prompting the boy band to bump up its official release.

A Sony Music Entertainment record label representative says, "The band did not feel that it was right or appropriate for the fans to hear the track as this illegal upload."

The authorized video premiered on the group's official VEVO channel on Thursday, much to the delight of fans, and the pop stars hope followers are happy with the final product: "We wanted our fans to see the video and hear the single in the proper way so we've moved the premiere...

"We're really excited about LWWY, we've worked really hard on it and we can't wait for everyone to see and hear it."