One Direction's Louis Tomlinson Reprimanded By NYC Cops Over Sunroof Stunt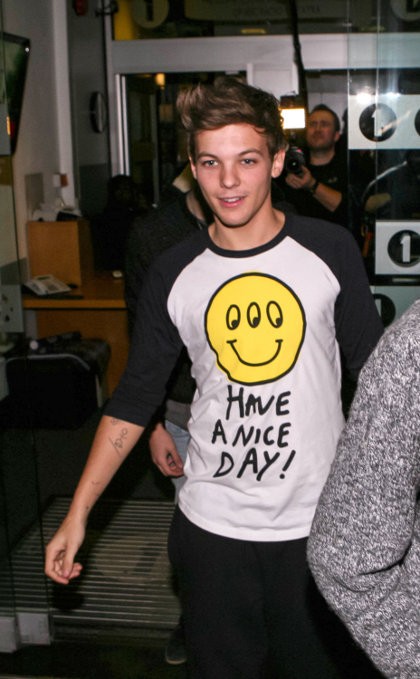 One Direction star Louis Tomlinson landed in trouble with the New York City police this week for leaning out of the sunroof of a moving car, according to a U.K. report.

The What Makes You Beautiful hit-makers performed at the city's Madison Square Garden on Monday and the British-Irish five-piece has been exploring the Big Apple during the trip.

Tomlinson reportedly stood up and leaned out of a car's sunroof to film himself singing while traveling around Manhattan, but found himself in trouble with the police.

Cops spotted the star and pulled the vehicle over, causing a build-up of traffic, reports Britain's The Sun newspaper.

A source tells the publication, "Louis and the lads are having a great time in the Big Apple and want to capture every minute. Louis was only standing through the sunroof momentarily but it was long enough to catch the eye of the cops."
"He may have found it funny but motorists stuck in a traffic jam certainly didn't."

The newspaper reports the police officers gave the singer a warning about road safety.