One Direction's Harry Styles Plays Down His Womanizer Reputation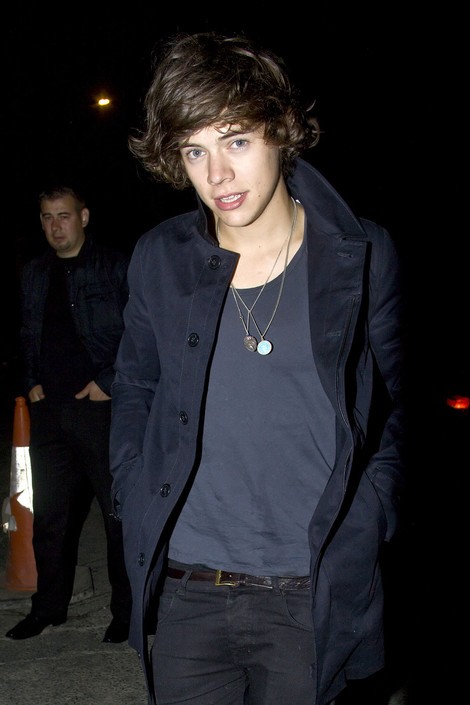 One Direction star Harry Styles has played down his reputation as a hard-partying playboy, insisting he is too focused on his career to "go off the rails."

The boy band shot to fame after competing on Britain's The X Factor, and 18-year-old hunk Styles has since been enjoying the benefits of life as a pop star. The singer has been pictured partying in London hotspots with a string of beauties, but is adamant he is just a regular teenager.

He tells Britain's The Sun newspaper, "I don't want to be viewed as a womanizer or whatever. I'm not quite as I'm made out to be. I have friends who are girls and sometimes even if I give them a lift home I'm 'dating them', or whatever. It's fine, I have a lot of fun. I think that's important. You don't want to look back with any regrets..."

"I just can't think about life beyond One Direction at the moment. It's all going so well and we are like brothers."

Styles is also convinced his supportive family and friends would step in to offer him guidance if he ever lost his way.

He adds, "If I did go off the rails, I think that to a degree, a lot of people like to protect me, so they would step in... As for becoming a hellraiser? I don't like going crazy crazy. I like having fun but it's nice to just wake up in your own bed isn't it? I can see how you could get dragged into the bad stuff, but I've got good friends around me, good family. I think I've got my head screwed on. I do have a lot of fun but I'm not half as busy as I'm made out to be, that's for sure."

"I'm doing stuff that every other 18-year-old lad is doing but it gets written about."