One Direction Stars Reveal Their Christmas Secrets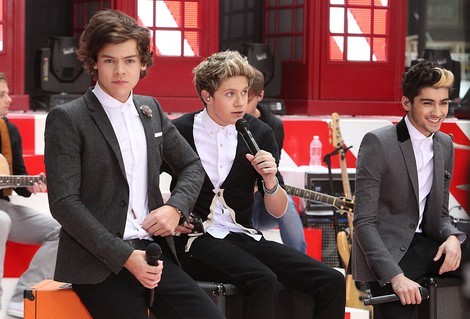 The stars of boyband One Direction have shared their secrets to the perfect Christmas.
 
The young singers have opened up about the private details of their festive celebrations, with Niall Horan revealing he always wears a festive sweater on Christmas Day, while his family shuns a traditional turkey dinner due to his picky eating habits.
 
He tells British newspaper The Sun, "I love a Christmas jumper (sweater). I'm rocking the Rudolph knit... I'm not actually a massive fan of turkey - we usually have gammon for Christmas. (We also eat sprouts but) only at Christmas though. It's tradition."
 
Zayn Malik admits the bandmates will all be in touch over the holidays in a series of festive phone calls, adding, "We'll definitely call (each other)."