One Direction Stars Open Up About Their Charity Work In Ghana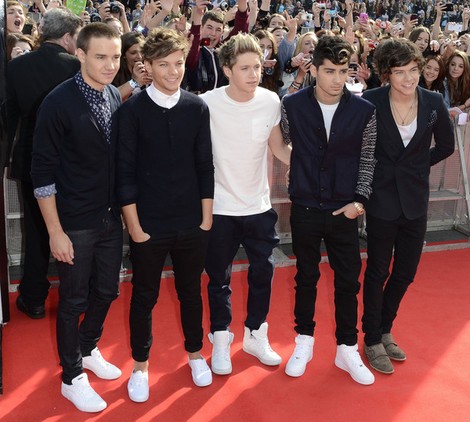 The stars of One Direction were given an "eye-opening" experience during a charity trip to Ghana as they saw poverty and slums up close for the first time.

The young boy band singers have teamed up with Britain's Comic Relief charity to record the organization's official Red Nose Day single, a cover of Blondie's "One Way Or Another".

They are also carrying out charity work to promote Comic Relief and band member Niall Horan has opened up about their trip to Africa this month.

Horan reveals they visited the city of Accra in Ghana and will never forget the heartbreaking poverty he saw there.

In a series of posts on his Twitter.com page, he writes, "Just arrived back from Accra, Ghana! Best life experience ever! This Red Nose Day please get involved!... I've seen the slums right in front of me! This is no joke! They really need your help! Poverty is real!... Massive thanks to Red Nose Day for taking us to Ghana! It was incredible! Real eye-opener! We take so much for granted over here!..."

Harry Styles adds, "Red Nose Day. Thank you so much for having us. It was amazing and we'll see you soon."

Comic Relief's Red Nose Day takes place on March 15th and One Direction's charity single goes on sale next month.