One Direction Star Zayn Malik Engaged To Girlfriend Perrie Edwards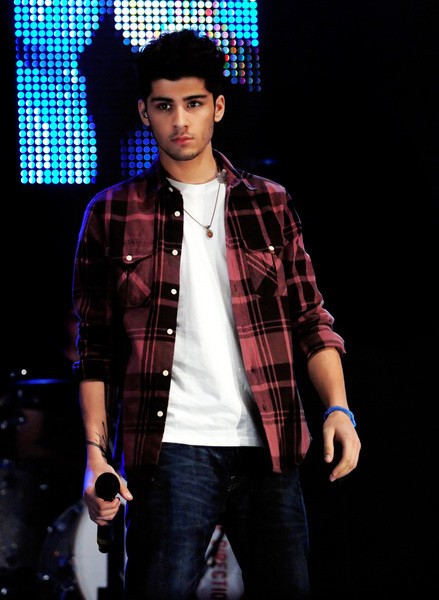 One Direction star Zayn Malik has confirmed that he's set to marry girlfriend Perrie Edwards.

Rumors that the couple, dating since 2011, are taking the next step in their relationship surfaced on Tuesday during the premiere of One Direction's new concert movie, "1D: This Is Us", when Edwards was spotted with a huge rock on her finger.

The Little Mix singer's mother, Debbie Dunfy, confirmed the news to England's Real Radio North East on Wednesday, saying, "It's true. They got engaged on Sunday and it was absolutely lovely. It's wonderful because Zayn is absolutely gorgeous and Perrie loves him to pieces. It's just perfect. They just get on so well and they understand each other so it's just fabulous."

Malik also confirmed the news during a radio interview promoting the new film, simply saying, "We're really happy. Yeah, it's cool."

The couple were reportedly engaged over the weekend while spending their first time off together in quite a while as both of their bands have been on separate tours.

"All her bandmates were at the V Festival, and she couldn't wait to tell them," a source told Britain's Mirror. "They're all really excited for her, as the rest of One Direction are for Zayn."

Malik, 20, recently showed his love for Edwards, also 20, when he had her face tattooed on his arm.