One Direction Singer Zayn Malik Receives Death Threats After '#FreePalestine' Post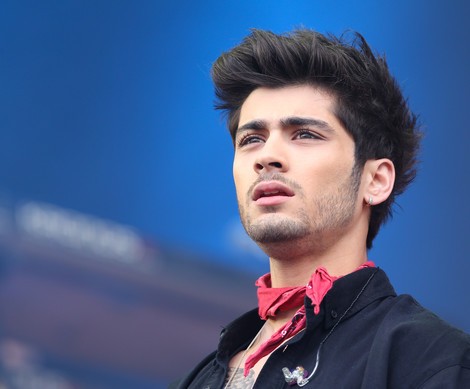 It was the tweet heard around the world as One Direction's Zayn Malik caused a firestorm of controversy after his comments on the Middle East went viral.
Showing his solidarity for Palestine, Malik tweeted the message #FreePalestine to his more than 13 million Twitter followers. Malik is of mixed Middle Eastern descent, as his father Yaser Malik is British-Pakistani and his mother Patricia is British. Malik's post couldn't have come at a worse time with Israel's military assault on Gaza ramping up in full force, which has seen more than 1,000 Palestinians and 50 Israelis killed. Malik wanted to show his solidarity with the Palestinian people.
Malik's message is sparking outrage among some One Direction fans, particularly those based in Israel. Some have tweeted the singer angry messages and violent messages such as "kill himself" and another, stating "let me kill you."
The One Direction singer is not the only entertainer to promote their feelings about this deadly war. Rihanna also took a stand but later removed her post after the same types of angry replies about Isreal's ongoing offensive in the Palestinian occupied territories.
Malik's message has been retweeted over 220K and counting.
Celebrities such as Mark Ruffalo, Russell Brand, Rob Schneider, Mia Farrow, John Cusak, Selena Gomez to name a few, have stood up for the people of Palestine.  Unfortunately, Malik's audience reaches far wider than most and for many young adults, his opinion is primary and influential. Therefore, his tweet is garnering far much more attention. The UN has estimated that most who have lost their lives in the fighting are civilians, including more than 220 children and 110 women.