One Direction Returns With New Single And Video 'Live While We're Young'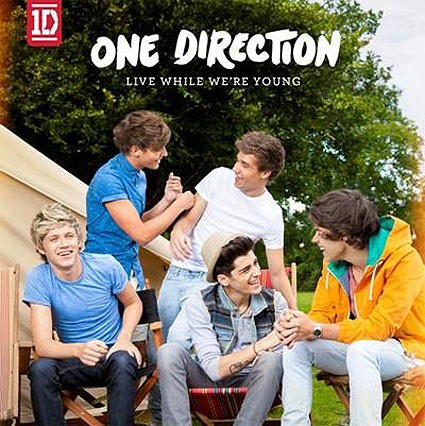 The boys are back!
Yes, One Direction are back with a brand new track, "Live While We're Young"! The single is the first single off their upcoming sophomore album Take Me Home. The X Factor UK finalists have been working their butts off for the successor to their multi-platinum first album Up All Night, and judging from "Live While We're Young", their efforts have definitely paid off!
Originally intended for release on Sept 24, a very poor quality version of the video was unfortunately leaked online on Sept 20. The boys went on Twitcam shortly after the video was leaked & taken down, and announced that the music video for LWWY would be released at 6pm (GMT) on Sept 20 instead. The single was set for release to radio stations worldwide an hour before the premiere of the video.
Directioners all over the world probably didn't know whether to cheer or to be upset. Many directioners were angry at the fact that someone had illegally leaked the video online. But admit it, most of us got curious and watched the illegal video anyway. Come on, it's ONE DIRECTION! Of course, there were some extremely loyal directioners who refused to watch the video. Now that's dedication.
Anywho, the video is finally up and the single is finally on the radio. The music video was released exclusively to Vevo. After more than 24 hours, trends like "Live While We're Young" and "LWWY" are still trending on Twitter. The single has received much praise for its upbeat and catchy tune, and even non-directioners have admitted that they liked the song.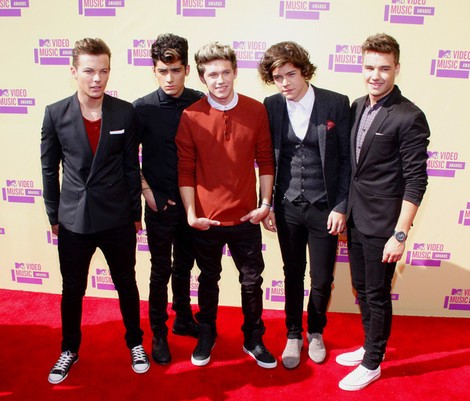 The song features the vocals of all five members of One Direction - Niall Horan,  Louis Tomlinson, Zayn Malik, Liam Payne and Harry Styles.
The best part?
Every member has a solo in this song.
Finally! In previous 1D songs, fans complained that some members didn't have enough parts to showcase their talents (especially Louis and Niall). In LWWY, Niall not only has a solo part, but he also plays some guitar in the song (well, in the music video, that is)!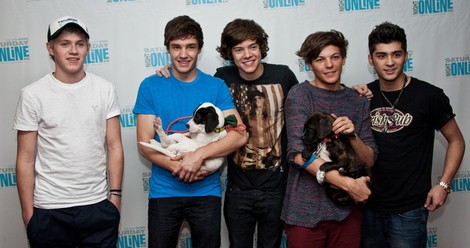 The video is set in a pool party setting, and basically, it's about having fun, getting crazy, and of course, living while they're young. The British-Irish boyband has always been portrayed as a fun-loving bunch of talented lads, and this video definitely helps them in shaping that image.
WARNING #1: Make sure your socks are secure, because the video below is going to knock your socks off! (Get it? Ah well.)
WARNING #2: Starpulse.com is not responsible for any ovaries that explode in the process of watching this video.
WARNING #3: WET ONE DIRECTION MEMBERS (!!!!!!)