One Direction Releases 'Little Things' Music Video On VEVO
Finally! After the release of "Live While We're Young" over a month ago and the lyric video for "Little Things" a couple of days ago, the music video for the second single of One Direction's upcoming album Take Me Home has been released!
The music video is in black & white, and it features all five members of the chart-topping boyband: Niall Horan, Liam Payne, Louis Tomlinson, Zayn Malik and Harry Styles. The video is set in a studio, where the boys are jamming out to "Little Things" with acoustic guitars.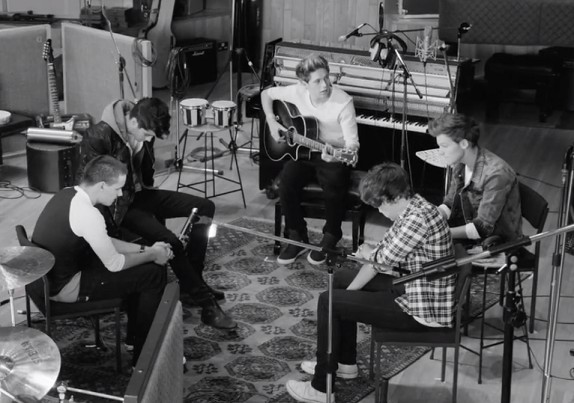 There are two very significant changes in this music video.
Firstly, this is the band's first black-and-white music video – the color setting was probably meant to set the romantic mood. Sweet, but we'd prefer seeing Niall's hair blonde instead of white.
Secondly, LIAM PAYNE'S HAIR. I'm pretty sure Liam makes it a point to have a brand new hairdo in every music video. In "What Makes You Beautiful" and "Gotta Be You", he has an extremely curly hairdo, which he trims and slightly straightens in "One Thing". He cut his hair once again and pushed it back in the music video for "Live While We're Young" (not that we're complaining though, his hair looks sexy pushed back. Cue Regina George). And now we have "Little Things", where Liam spots a… wait for it…
Buzz cut.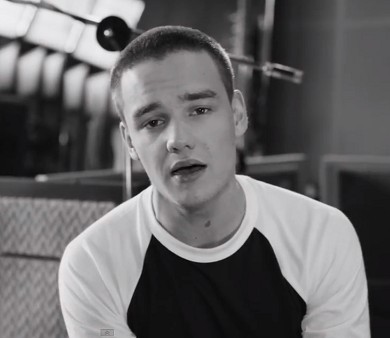 Admittedly, it looks good on him. Directioners are definitely going to miss his hair though. What will Liam's hair look like in One Direction's next music video? A Mohawk, perhaps?
Directioners and VEVO are currently trying to make history, by attempting to surpass the 10.6 million views mark to set a new record for the most number of Youtube views within the video's first 24 hours online. Well, all the best to them and congratulations on trending #LittleThingsOnVevo (we so did not see that one coming).