One Direction: 'Live While We're Young' Is Supposed To Sound Like The Clash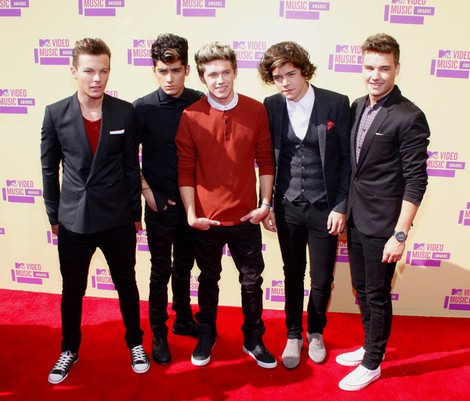 The stars of One Direction have insisted their new single is supposed to sound like a song by The Clash after they were accused of copying the famous rift from "Should I Stay Or Should I Go."

The boyband members have found themselves at the center of copying claims following the release of their track "Live While We're Young," with fans suggesting a large part of the song sounds just like The Clash's 1982 classic.

The young singers have now opened up about the controversy, insisting the similarities are deliberate.

Harry Styles tells the BBC, "It was kind of on purpose though. It's a great riff."

He also confirms their popular hit "What Makes You Beautiful" features a nod to Grease song "Summer Nights": "It's a bit like the first single where the opening riff sounds similar to a certain film..."

Styles' bandmate Louis Tomlinson adds, "I assume it must be quite difficult to do a unique riff now because there have been so many songs - surely there's only so many riffs you can pull out?"