One Direction Chickened Out Of The Wanted Confrontation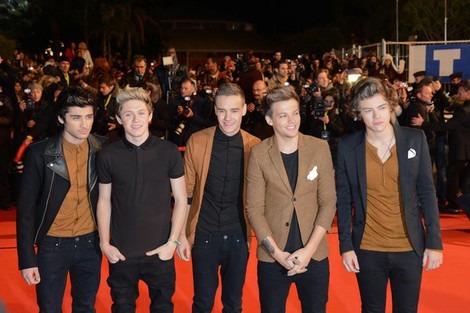 We all know that British boy bands One Direction and The Wanted have this crazy feud between them that started for reasons unbeknownst to us. After some very violent Twitter attacks, The Wanted wanted to meet the "Live While You're Young" singers in person to attempt to resolve the feud but the 1D boys apparently chickened out of it.
The "Walks Like Rihanna" singers offered 1D a chance to meet them after their show in New York City a while ago to try to talk about and resolve the enmity, which has given both bands a lot of bad publicity. Max George from The Wanted dished to Fabulous magazine that the One Direction lads "did a runner" and failed to show up at the meeting.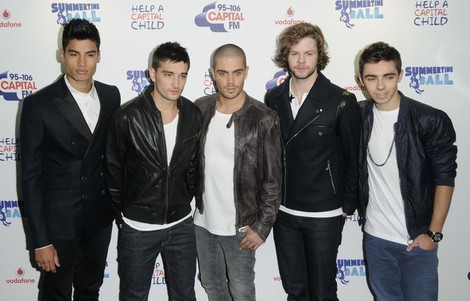 "That's the 100% God's honest truth," George promises. "They got the car pulled up to the back of the stage and got straight in it!"
Many sarcastic and irate comments have been exchanged not just between the fans of the bands, but also the members of both bands. For example, Louis Tomlinson recently dissed Tom Parker and The Wanted on Twitter when Tom tweeted to him, "You even talk about us at your own gigs. Are you that upset you didn't get in this band?" to which Louis replied, "Pal, we both know I wouldn't waste my time auditioning for your band. You humor me with your bad boy persona."
On Jun. 23, while both The Wanted and One Direction were in Washington D.C., The Wanted visited the White House while President Obama and his family were out to watch One Direction's gig there which added fuel to the fire.
Fans who love both bands have been having trouble picking sides in this never-ending feud. Fans have been hated on for siding both bands, with users like Daniela Rvitale (@DanielaRvitalee) tweeting "You can't make me choose between One Direction and The Wanted.. I love them both.." Many fans caught up in this rivalry have been treated harshly & unfairly by hardcore directioners and TW Fanmily so we hope this little rivalry will be resolved as soon as possible!