One Direction Breaks VEVO Record With 'Best Song Ever'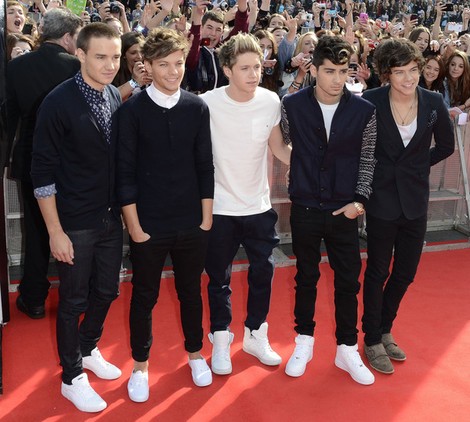 Over 10.9 million fans watched One Direction's newest video, "Best Song Ever," in one day, shattering records on website VEVO on Monday. 
The video easily became VEVO's biggest 24-hour hit ever, surpassing Miley Cyrus' "We Can't Stop," which was released back in June.
 
In "Best Song Ever," the bandmates play caricatures of people involved in the music industry. Niall Horan and Louis Tomlinson play record label executives, Zayn Malik acts as a sexy assistant, Harry Styles plays a marketing man, and Liam Payne acts as a choreographer.
 
The video also includes clips from the upcoming film, "One Direction: This is Us."
 
Horan thanked fans on Twitter, writing: "Wow! You guys broke the vevo 24 hour record! Wow! Thank you so much! Love you lots!"

The band also posted on Facebook: "The 1D Family are AMAZING! Over 10.9 MILLION views and counting for the 'Best Song Ever' official video. Final amount coming later today! #1DFamilyAreTheBest #1DFACT 1DHQ x."