'Once Upon A Time' Star Raphael Sbarge Takes On 'Murder In The First'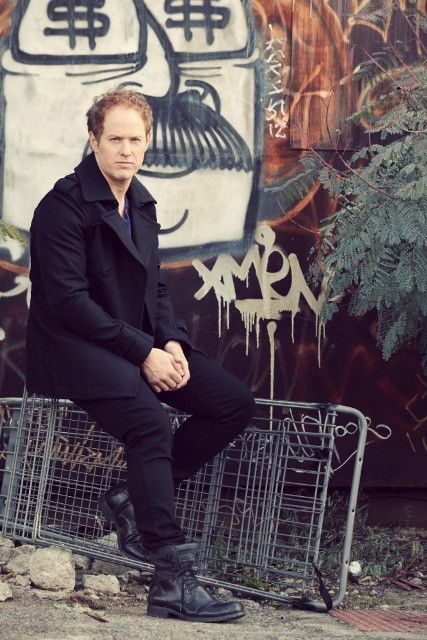 Once Upon A Time star - really, star of seemingly almost everything - Raphael Sbarge is coming back to reality. Having wrapped the third season of ABC's fantasy adventure series, he's booked a new leading role as a San Francisco homicide cop in TNT's new crime drama Murder In The First, which starts tonight. BFTV connected with Raphael recently to discuss the phenomenon that is Once and look forward to his new role.
There might not be a bigger cult hit right now than Once Upon A Time, on which Raphael has played Dr. Hopper (better known as Jiminy Cricket) since its first season. Did he ever think that the show would become as popular as it currently is? Not initially. "Not that I'm pessimistic, but I had this sense of 'Oh, this is never going to fly,'" he told us. "I read the script and I was like, 'It's great, but it's way too ambitious. It's never going to work.'"
That opinion changed after he saw the pilot episode at a screening with his fellow cast members. It exceeded my expectations," he continued. "They've taken characters that we already know, and we have relationships with because we've seen them elsewhere, and then because they're so smart and clever and are able to sort of spin a really good story that's not sort of saccharine or cheap, they've really kind of found a way into people's imaginations."
"I have people who come to me and tell me all the time, my eight-year-old loves it, and my mother who's 80 loves it, and I'm 40 or 50 and I'm crazy about it," he added. "There's this huge demographic of people who are watching the show. The wild thing about it is..I get tweets from Russia, from Japan, from Canada and Australia and France. I'm just amazed at the amount of people worldwide who are so keyed into these characters, keyed into this show. We're going into the fourth year and if anything, I feel like they're picking up steam."
The show's wild success is just the latest chapter for Raphael, a veteran actor who seems like he's been in every television show. "That's what they tell me," he laughed, telling us if Once tops the list of things he's recognized for. "I was on a show called The Guardian with Simon Baker for three years [but] I would say safely, probably it is. It's one of those things where, I'm just grateful that I'm performing. This is a great show to be part of, and obviously [it's great] to be a part of a hit like this."