Once Almost Cancelled, NBC's 'Community' Leads Critics' Choice Award Nominations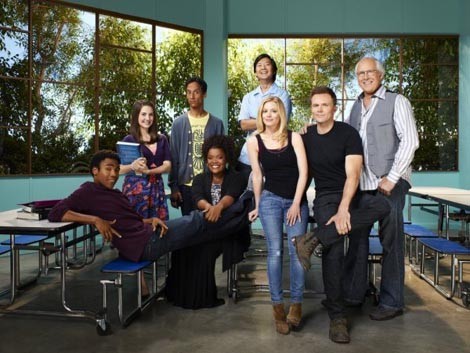 There was a time not too long ago when NBC's Community was in jeopardy of being canceled after the network put the comedy on "midseason hiatus" with no definite return date last November. To the delight of many fans, the show eventually received a return date and now it's leading the way at the upcoming Critics' Choice Television Awards after landing six nominations.
The show will compete against Modern Family, The Big Bang Theory and New Girl for Best Comedy Series, while its stars Joel McHale, Danny Pudi, Jim Rash, Alison Brie and Gillian Jacobs have all earned nods in the comedy acting categories.
The critically-acclaimed Mad Men has scored five nominations - it is up for Best Drama Series, alongside Game of Thrones, Downton Abbey and Breaking Bad, while its lead actor Jon Hamm will battle it out for the Best Actor in a Drama Series award with the likes of Bryan Cranston (Breaking Bad) and Kelsey Grammer (Boss).
Amy Pohler's comedy Parks and Recreation ties with five nods, while Julianna Margulies' hit legal drama The Good Wife, Modern Family, New Girl, Breaking Bad and Girls all landed four.
The winners will be unveiled at a ceremony in Los Angeles on June 18.