On The Road Again: Music To Make The Trip More Enjoyable

Imagine driving across the country with nothing but the great open road in your future. Going through barely-there towns and the desert, the road is full of possibilities (as well as seedy hotels and exorbitant gas prices). What makes the drive go by quicker? Music. It's essential for any kind of driving - whether you're on your way to the grocery store or to visit your friend's summer place up north. It's important that your playlists and CDs feature a mix of your favorite songs, and the music you pick can set the theme of your entire trip.
Here are just a few songs to add to your collection that would be perfect for any road trip. And here's a tip: when you burn CDs, burn them as a data CD. That way you can hold a lot more songs on each disc.
The 80s
No playlist is complete without a best of the 80s collection. While driving through the middle of nowhere with nothing to look at but pavement and cornfields, singing along to 80's tunes can keep you awake (along with a shot of double espresso!).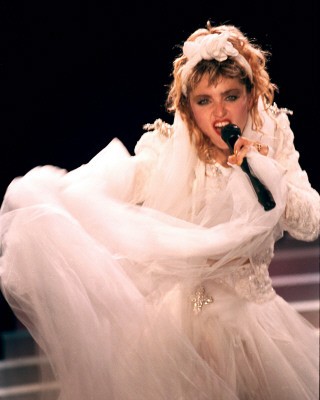 The Bangles
: Eternal Flame
Cyndi Lauper
: Girls Just Wanna Have Fun
Journey
: Don't Stop Believing
New Kids On The Block
: Hangin' Tough
Nonpoint
: In The Air Tonight
Pat Benatar
: Love Is A Battlefield
REO Speedwagon
: Can't Fight This Feeling
Survivor
: Eye Of The Tiger
Tiffany
: I Think We're Along Now
Whitesnake
: Here I Go Again
Joan Jett
: I Love Rock N Roll
Sinead O'Connor
: Nothing Compares To You
Annie Lennox
: Sweet Dreams
Belinda Carlisle
: Heaven Is A Place On Earth
Debbie Gibson
: Only In My Dreams
Madonna
: Crazy For You
Peter Gabriel
: In Your Eyes
Pop/Pop Rock
Admit it. You used to own a CD from a boy band or would blast the radio whenever "Baby One More Time" came on. You may have even tried doing the little shimmy that
Britney Spears
did in her video. Pop music has produced some of the catchiest songs that could make an unbearable trip seem bearable.
Hilary Duff
: Come Clean
Miley Cyrus
: See You Again
Avril Lavigne
: Girlfriend
Ashlee Simpson
: La La
David Cook: Don't Say A Word
Ferras
: Hollywood's Not America
NSYNC
: Bye Bye Bye
Justin Timberlake
: Sexyback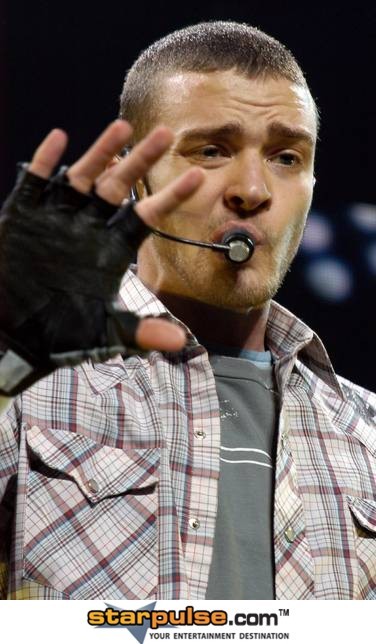 Boys Like Girls
: Hero-Heroine
Colbie Caillat
: Bubbly
Jesse McCartney
: Beautiful Soul
KT Tunstall
: Black Horse & The Cherry Tree
Natasha Bedingfield
: Unwritten
Muse
: Can't Take My Eyes Off You
OneRepublic
: Stop & Stare
OneRepublic
: Apologize
Sean Kingston
: Beautiful Girls
3 Doors Down
: It's Not My Time
Weezer
: Island In The Sun
Sum 41
: With You
Soho Dolls: Stripper
Rihanna
: Don't Stop The Music
Plain White T's
: Hey There Delilah
Kelly Clarkson
: Since U Been Gone
Jordin Sparks
: Tattoo
David Cook: Eleanor Rigby (Studio Version)
Axium: Peace Of Mind
Chris Richardson: All Alone
Amy Winehouse
: You Know I'm No Good
Indie/Folk
You've been driving for a long time, you're tired and you're a little sore after sitting all day. This is the perfect time to have a CD that's relaxing and mellow. Indie/Folk songs can help you wind down.
Mandy Moore
: Gardenia
Sia
: Don't Bring Me Down
Rufus Wainwright
: Across The Universe
Mandy Moore
: Umbrella (Acoustic)
Ray LaMontagne
: Within You
Ross Copperman
: They'll Never Know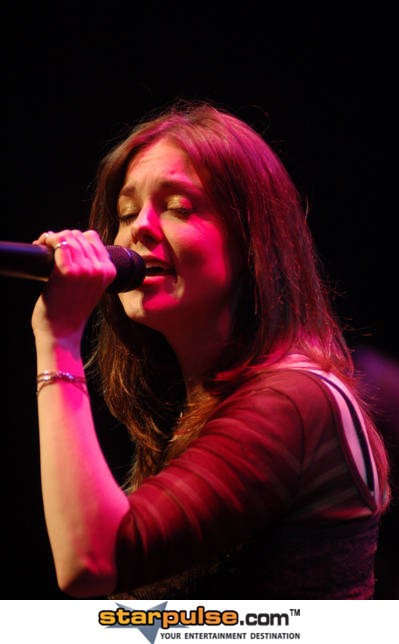 Patty Griffin
: Up To The Mountain
Perishers
: Sway
Natalie Wilde: Fade Into You
MoZella
: Say It Ain't So
Israel Kamakawiwo'ole
: Somewhere Over The Rainbow
Imogen Heap
: Hide & Seek
Jeff Buckley
: Hallelujah
Graham Colton
: Best Days
Glen Hansard & Marketa Irglova
: Falling Slowly
George Is Jones: Ruins
Feist
: Let It Die
Damien Rice
: 9 Crimes
Athlete
: Wires
Anna Nalick
: Shine
Anna Nalick
: Breathe (2 AM)
Lisa Lavie: Angel
Michelle Featherstone: Stay
Missy Higgins
: Where I Stood
There are many different types of mix CDs you can make (boy bands, film soundtracks, 90s, and so on). Just remember, song order is key. Make sure there is a variety with your songs and change it up a bit. With a long road trip ahead, you don't want to be bored with the music that you picked.
Have a favorite playlist?
Share your songs with us.
Story by
Angie Rentmeester
Starpulse.com contributing writer