On The Prowl: Jennifer Lopez Steps Out In A Thigh-High Slit Dress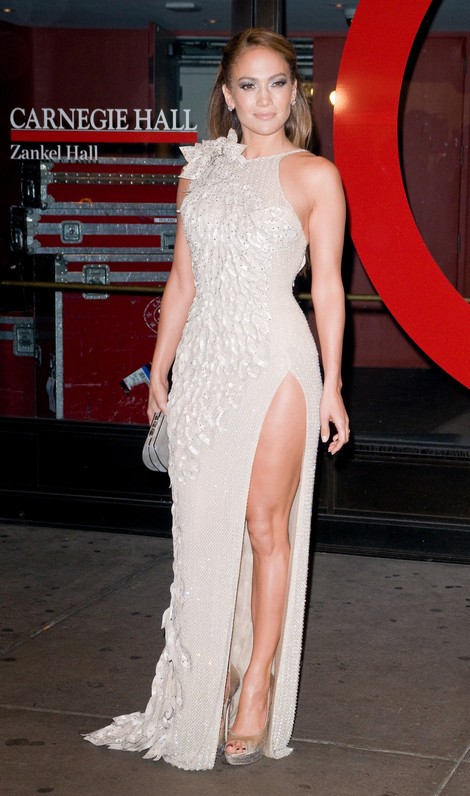 We spotted Jennifer Lopez at the 21st Annual Glamour Women of the Year Awards in New York City last night. The magazine named her their 2011 Woman of the Year..
The "American Idol" judge wore a sultry cream dress with a long slit up the left leg. Perhaps she's on the prowl for a new man? She split with singer Marc Anthony earlier this year and has recently been linked to Bradley Cooper. Last month she fought back tears while singing about love during a concert in Connecticut.
The pop star/actress is reportedly starring in a big-screen adaptation of the popular videogame franchise "Where in the World is Carmen Sandiego?"