Olympic Gymnast Carly Patterson Gets Married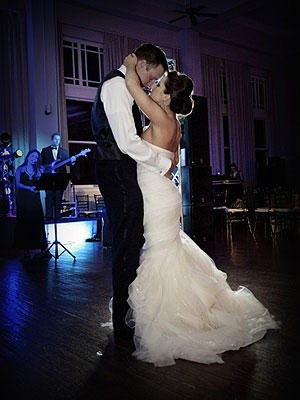 On Saturday, Olympic gymnast Carly Patterson got married in Dallas, Texas, to Mark Caldwell.
The couple met at a mutual friend's wedding in 2009 and became engaged in January.
The 2004 gold medalist and her husband tied the knot in front of about 250 friends and family members.
 
Patterson wore a Vera Wang gown and admits there was no fuss choosing it, telling People.com, "My dress was the very first one I tried on. I knew it was the one immediately."
She posted this morning on Twitter,  "3:30 am wake up call??? No problem because we are headed to our honeymoon??U.S. Virgin Islands here we come!!!!!!!???"