Olym-picks: A Guide To Movies About The Games

The sweet thrill of victory and the agony of defeat: The XXIX Olympic games have yet to commence and already hopefuls in Beijing experienced Olympic-sized highs and lows as the last of the limited tickets for the games were sold to the lucky few this week. If you can't wait any longer for the preparation, perseverance, pain and patriotism that captivate the world every four years, then the following Olympic-themed movies should tide you over until 8.8.08.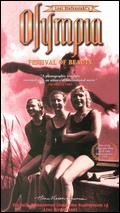 Olympia
, Parts I and II (1938): Polarizing filmmaker
Leni Riefenstahl's
reputation shouldn't detract from the magnificence of her documentary - a visually stunning look at the physicality of Olympic athleticism - shot during the 1936 Berlin Games. Skeptics claim that Olympia celebrates the Nazi glorification of physical prowess but one can't ignore Riefenstahl's equal opportunity coverage: The writer/director didn't hesitate to train an admiring lens on a young African-American track star named Jesse Owens, who won an unprecedented four gold medals and upset
Adolph Hitler's
ideas about "Aryan Physical Superiority".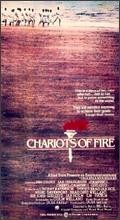 Chariots of Fire
(1981): There are thousands of stories every Olympics; Chariots of Fire brilliantly tells two. Winner of four Academy Awards (including Best Picture), the film focuses on two British runners trying for gold in the 1924 games. For reasons both socio-political (battling anti-Semitism) and personal (pursuit of spiritual fulfillment), the struggles and triumphs of both characters are truthful, searing and resonant. Enhanced by the exquisite (and now widely recognizable) Oscar-winning score by Vangelis, this gem is not to be missed.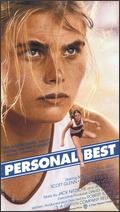 Personal Best
(1982): The lesbian angle in writer/director Robert Towne's sensitively handled portrayal of athletes training for two consecutive Olympic games often overshadows recollection of what is ultimately a groundbreaking, lyrical and respectful look at the lives, loves and lessons of true sportsmen (who happen to be female). Mariel Hemingway, Scott Glenn and real-life pentathlete Patrice Donnelly star.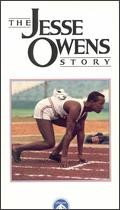 The Jesse Owens Story
(1984): This Emmy-winning TV biopic points out that "Being a champion meant staying at the same hotel as the White athletes… It did not mean going in the front door." The life story of Jesse Owens, world-record setter, four-time gold medal-winning star of the 1936 Berlin Olympics and one of many black athletes who had to enter hotels through loading docks or freight elevators, is a sobering reminder that many athletes stood up for our country even when the USA didn't stand up for them in return.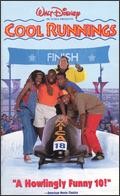 Cool Runnings
(1993): A surprise box office success upon release, this endearing family comedy about a Jamaican Bobsled team is loosely based on a true story. Starring virtual unknowns Leon and Doug E. Doug, the movie provides some easy (albeit obvious) laughs and valuable lessons in overcoming odds and regaining honor. The climax is unexpectedly affecting, but the film's best asset is a charming performance - one of the last - by the late, great actor/comedian John Candy.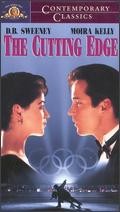 The Cutting Edge
(1992): When Moira Kelly's frosty skater (frigid in more ways than one) meets D.B. Sweeney's failed hockey player it's loathe at first sight. Still, the new skating pair must contend with past disappointments, current biases and a reluctant attraction on their quest for Winter Olympic gold. Will they land the Pamchenko? Will Doug be able to thaw her heart? Will there ever come a time when we won't watch this guilty pleasure every time it airs? Admittedly, The Cutting Edge is the very definition of a "chick flick" and the now-outdated skating moves don't exactly set the rink afire but we defy viewers not to root for the duo both on and off the ice. Toe pick!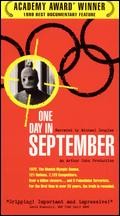 One Day in September
(1999): Lighthearted, it isn't: Worth a look - unequivocally. Narrated by Michael Douglas, this 1999 Best Documentary Oscar winner looks back on the ill-fated 1972 Munich Olympic games when - on a day in September - Palestinian terrorist group Black September took a group of Israeli athletes hostage. Heartbreaking not only because of its historical outcome but because present day struggles like the conflict between China and Tibet remind us that the tragedy of what happened in Munich is not so very distant as it would seem.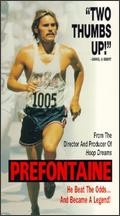 Prefontaine
(1997) &
Without Limits
(1998): Both films relate the true story of Steve Prefontaine, a long-distance runner in the 70's who became one of the biggest stars of the Munich games. Though the Jared Leto - starring Prefontaine is a solid work, the edge goes to Without Limits, which features stronger direction from Robert Towne and a captivating performance by Billy Crudup, who breathes life into a man the world knew all too briefly.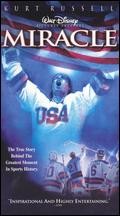 Miracle
(2004): Disney; sports flick; heartwarming family fare. You've seen it all before, but don't write Miracle off just yet. Based on the true story of the underdog 1980 United States Hockey Team, their coach Herb Brooks (ably played by Kurt Russell) and the seemingly unbeatable rival Soviet Union team, the film recreates one of the most inspiring sports moments in US history. You may know the outcome, but that doesn't make the journey any less worth taking.
Can you think of any other Olympic-themed flix worth checking out? Let us know in comments!
Story by
Shannon Peace
Starpulse contributing writer