Olivier Martinez Fitted With Hand Brace, Gabriel Aubry Refers To Halle Berry As His 'Ex-Wife'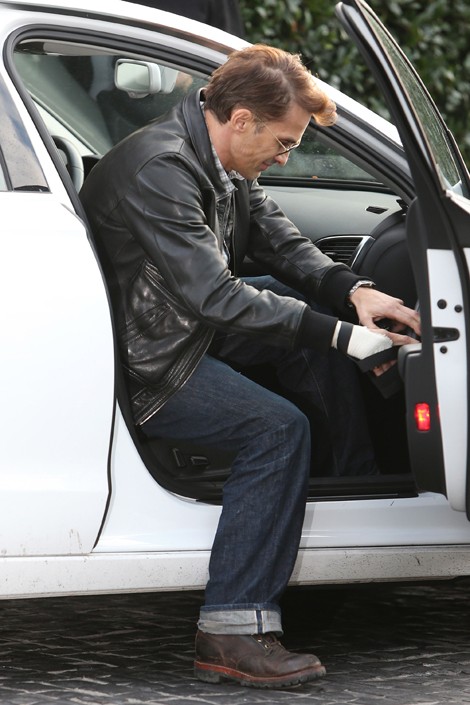 Olivier Martinez has been fitted with a hand brace as a result of the Thanksgiving Day fight he had with fiancee Halle Berry's model ex Gabriel Aubry.
Last Thursday the two men were hospitalized after a brawl at the actress' Hollywood home, and Aubry obtained a restraining order against the actor, accusing him of starting the fight, which centered on a custody battle over his and Berry's daughter Nahla.
Martinez reportedly broke his hand in the fight, and on Tuesday emerged from a medical center in Los Angeles wearing a brace. Aubry, meanwhile, was photographed with a black eye and cuts and bruises on his swollen face. He also reportedly broke a rib.
In new documents obtained by "Extra," Aubry refers to Berry as his ex-wife.  It is not clear whether the couple was officially married.
Aubry has been unable to get an emergency restraining order against him removed. A judge refused his request on Tuesday, so the Canadian model is unable to visit his ex or daughter until at least the end of the week.