Olivia Wilde Wears A Slinky Black Dress To 'In Time' Premiere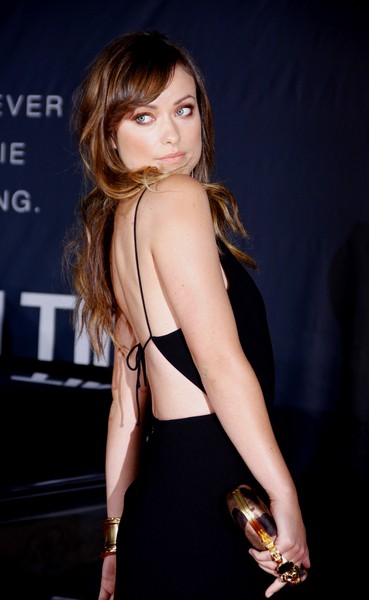 Olivia Wilde attended the "In Time" Los Angeles premiere in an elegant black gown. She accessorized
with multiple rings, a gold cuff bracelet and a leopard print clutch.
The actress stars in the upcoming film "Rush," starring Chris Hemsworth and Daniel Bruhl who compete on the Formula One track. The Ron Howard-directed drama covers the real life rivalry between James Hunt and Niki Lauda in the mid-1970s.
She recently filmed a documentary about women living and working in Kenya's most impoverished areas.