Olivia Wilde Thought She Wasn't Pretty Enough For Jason Sudeikis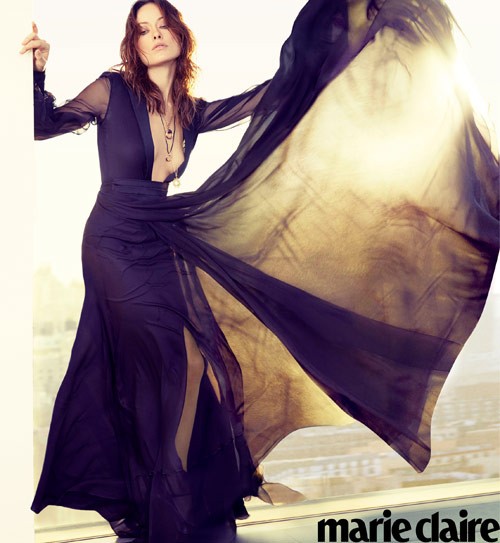 Olivia Wilde was smitten with fiance Jason Sudeikis before she even met him, and she didn't think she stood a chance of landing him.

"I thought, 'He won't be interested in me; I'm not a contender.' He was so cool, so funny – I was such a fan of his and had always fancied his speed and his intelligence," she tells the April issue of Marie Claire magazine. "He's a brilliant actor with a brain like lightning. I thought 'I'm not beautiful enough or his type.' I couldn't wait to sit down and hear him talk."

The couple first met on the set of Saturday Night Live in 2011, but didn't begin dating each other until six months later.

"I was just learning to be by myself (then). We were both seeing people but were single. He seemed to really see me, see through the bulls**t," she explains. "He said very few words and couldn't keep eye contact. He was so handsome and he could dance."

Olivia, who was previously married to Italian Prince Tao Ruspoli, credits having the courage to break it off when the couple started drifting apart with leading her to Sudeikis.