Olivia Wilde Sizzles In A Black Bikini, Sucks Face With Fiance Jason Sudeikis In Hawaii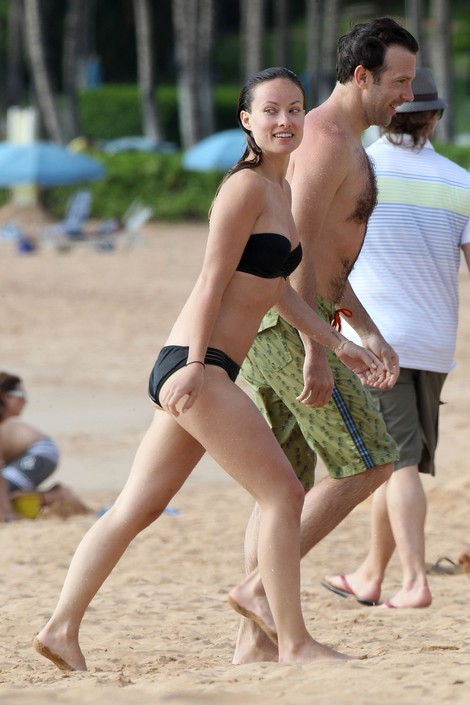 We spotted Olivia Wilde wearing a black bikini while she spent the day with fiance Jason Sudeikis on the beach in Hawaii on Tuesday. The affectionate couple kissed and hugged as they went for a dip in the ocean.
The pair has been on vacation for several days, enjoying the sights and participating in several activities, including paddle boarding.
Wilde stars in the upcoming romantic comedy "Drinking Buddies" about co-workers at a brewery who have the hots for each other even though they're both involved with other people. It hits theaters in July.
Sudeikis stars in "We're The Millers" opposite Jennifer Aniston about a small-time pot dealer who must become a big-time drug smuggler to pay a debt. It hits theaters in August.
Check out more photos of the couple...