Olivia Wilde Shows Off Her Sexy Plunging Neckline At The London Premiere Of 'Rush'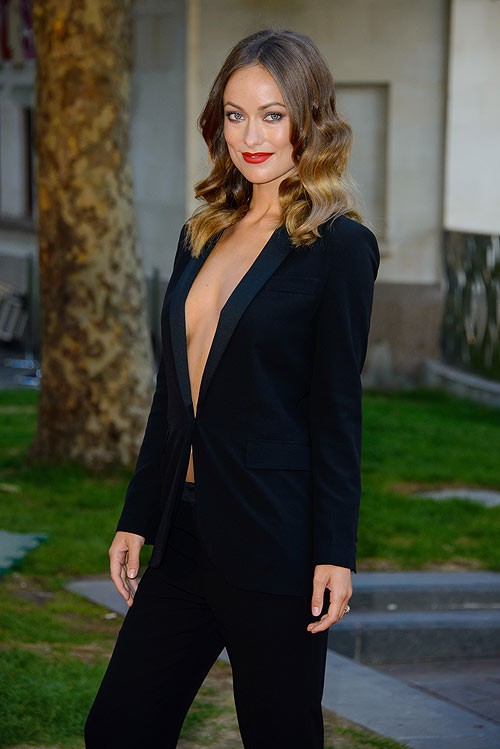 Olivia Wilde wore a daring outfit on the red carpet for the London premiere of her new film Rush on Monday evening.

The sexy actress wore a pair of black slacks with a matching black jacket, with all but the bottom button undone, giving her a sexy plunging neckline.

The actress, who plays racing driver James Hunt's (Chris Hemsworth) first wife Suzy Miller in the new film, had high praise for her co-star at the premiere, heald at the Odeon Leicester Square.

"He's so professional, he's so amazing, and he's so sweet. You can't ask for anything more," she told BANG Showbiz.

The film chronicles the rivalry between Formula One drivers James Hunt and Niki Lauda (Daniel Bruhl) during the 1970s and the 1976 title race between the two rivals.

Wilde was joined by Hemsworth, Bruhl, director Ron Howard and Alexandra Maria Lara on the red carpet for the film's premiere.
"Rush" hits theaters September 20.

Olivia wasn't the only star to take the plunge in the last week. Thursday night, former Battlestar Galactica star Tricia Helfer sizzled at the Riddick premiere (see pics).