Olivia Wilde Shows Off Her Sexy Bikini Bod In Hawaii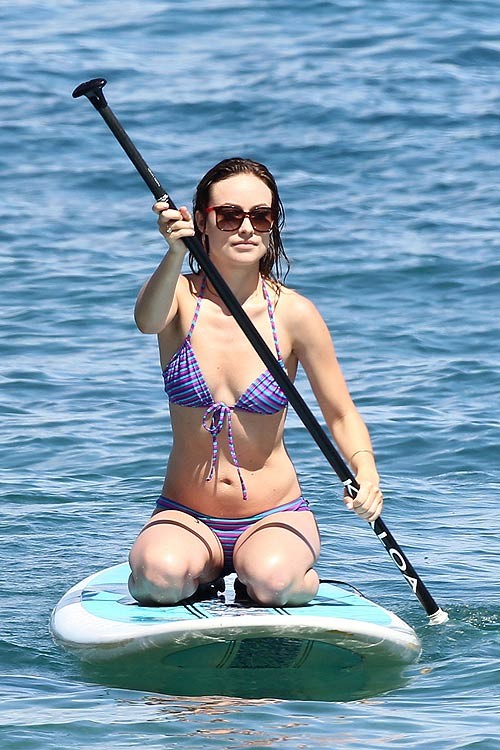 Olivia Wilde rocked a sexy bikini and had some fun in the sun over the Memorial Day weekend holiday.

The Butter star vacationed in Hawaii with fiance Jason Sudeikis and took in some paddleboarding while enjoying a day at the beach.

Saturday afternoon Olivia took to her twitter page to write something that makes us wonder what else the happy couple were up to on their holiday.

"Why does every woman in every movie generously apply hand lotion before bed?" she wrote. "I think they misunderstand the function of bedside lotion."

The second trailer for the sexy star's new movie, Rush, was released last week, which hits theaters in September. Based on a true story, Olivia plays opposite Chris Hemsworth in the Ron Howard-directed film, which centers on the 1970s Formula 1 racing rivalry between drivers James Hunt and Niki Lauda.

Check out the trailer below...