Olivia Wilde Shows Off Her Plunging Neckline At 'Django Unchained' Premiere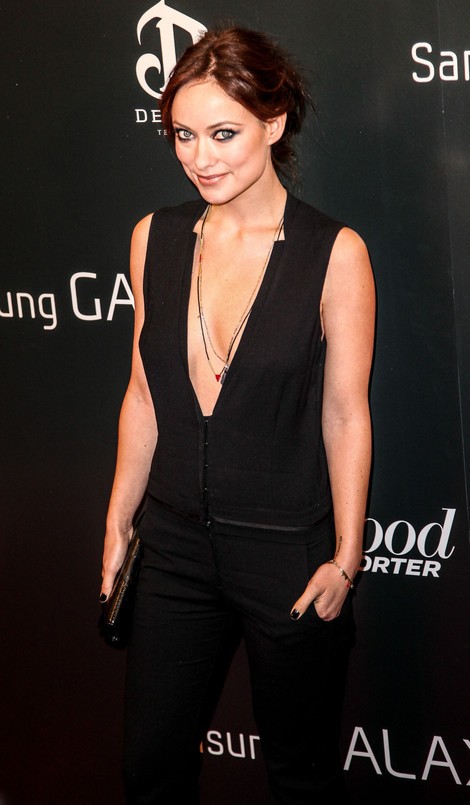 We spotted Olivia Wilde at the premiere of "Django Unchained" in New York City on Tuesday wearing a very low-cut vest. The actress paired the barely-there top with black pants and blue pumps (which matched her eye make-up).
Wilde recently opened up about the challenge of knowing when to dress sexy or not. At the beginning of her career she received contradictory advice about looking sexy at auditions. Earlier this month she spoke at Marie Claire's "The Power Of Presence" event and said, "You have to learn this game, you have to learn when to use sexuality and beauty and appearance in general, and when it's inappropriate."
We think movie premieres are a good excuse to dress sexy!
Wilde stars in the upcoming "The Incredible Burt Wonderstone" opposite Jim Carrey and Steve Carell about a magician who fights for relevance when a hip, new street magician enters the scene. It hits theaters in March.
See more photos of Olivia...