Olivia Wilde Is A Goddess In Gold At The 'Tron: Legacy' Premiere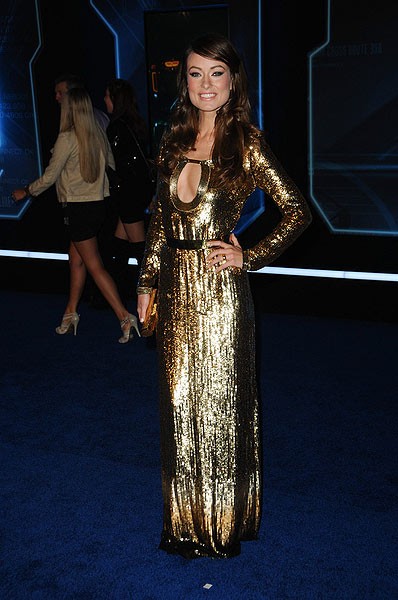 Olivia Wilde attended the "TRON: Legacy" Los Angeles premiere last night in an eye-popping gold sequin dress. The super sparkly gown reminds us of the glitz and glamour of Las Vegas. What do you think?
The "House" star recently talked about her "Tron" character Quorra's revealing skintight suit.

She explained, "I saw the boobs on the suit and I said, 'Oh, hell no. I'm doing kicks and backflips in this thing?' We modeled the character on Joan of Arc but with the hair of Karen O from the Yeah Yeah Yeahs."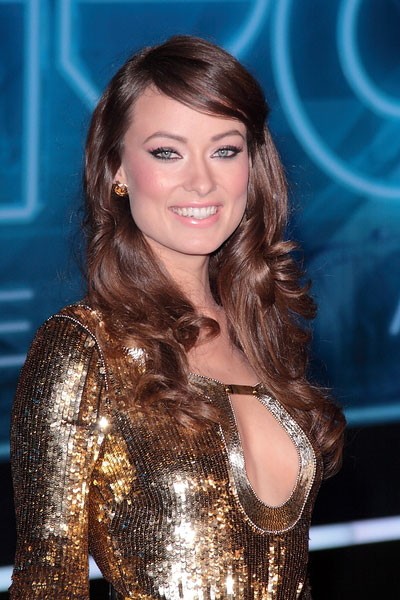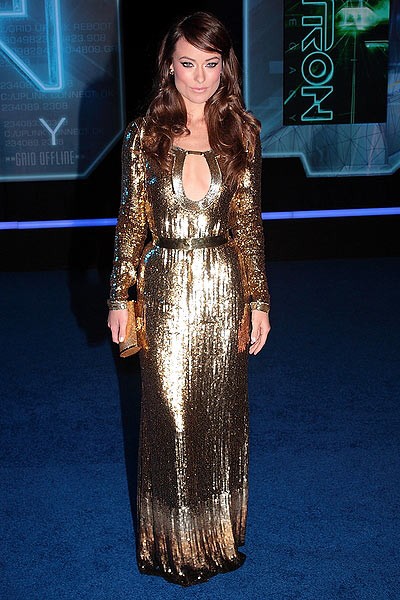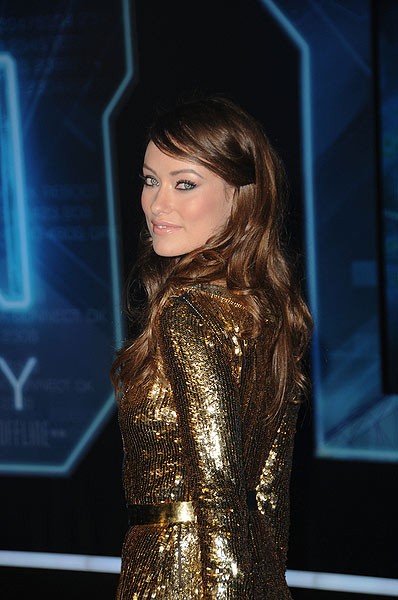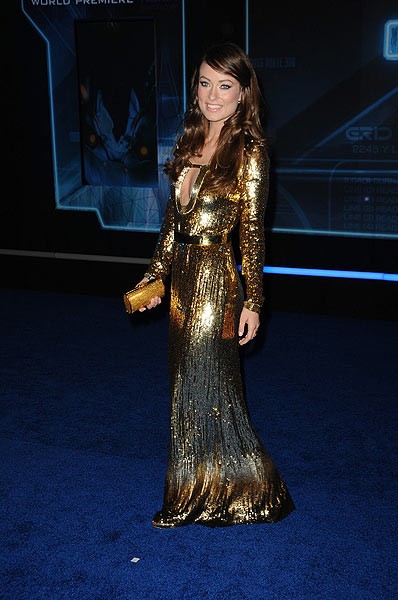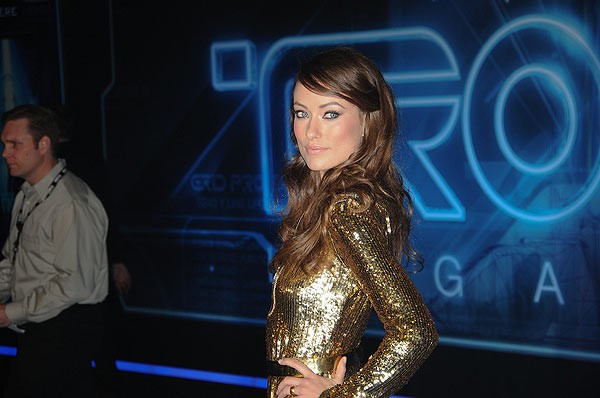 Click for more great Olivia Wilde pictures: