Olivia Wilde: 'I Was Meant To Be A Competitive Eater'

Olivia Wilde's competitive eating career was short-lived - she quit after winning a pancake contest.
 
The "House" star ate 33 pancakes in just 20 minutes when she was a struggling actress in Australia, but had mixed emotions about the big win.
 
She says, "I entered the contest only because they said a woman could never win, and that's a surefire way to get me to do something. I've always had a huge appetite and (I) don't get full easily, so I guess I was meant to be a competitive eater... But I'd never do it again."
Click for more great Olivia Wilde pictures: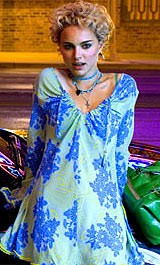 Our pals hooked us up with these, check 'em all out!
Don't you hate when Playboy puts someone on the cover and they're not naked inside? (The Frisky)
Natalie Portman wants to be the next Judd Apatow (PopEater)
Forget 'Talk Like A Pirate Day,' there's a 'National Sex Toy Day' (Lemondrop)
Jessica Simpson isn't worried about losing half her fortune in a few years when her new husband bails on her (Celebuzz)
All access to UFC All Acces host Rachelle Leah (pics too hot to show!) (Maxim)
No matter how old they are, boys will always be boys - especially when there's cleavage around (Buzzfeed)


Links from all over the web, right here on Starpulse!