Olivia Wilde Debuts Adorable Baby Bump At 'Her' Premiere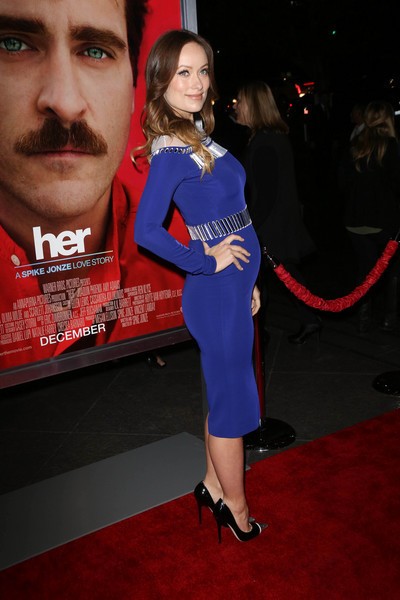 Olivia Wilde showed up to the Los Angeles premiere of "Her" looking lovely in an electric blue dress with an adorable accessory - her baby bump!
The actress, 29, is expecting her first child with her fiance Jason Sudeikis.
"Her" centers on a lonely writer (Joaquin Phoenix), who develops an unlikely relationship with with a new, advanced operating system that's designed to meet his every need.
The film won Best Picture at the Los Angeles Film Critics Awards and was nominated for Best Motion Picture, Musical Or Comedy for the Golden Globe Awards.
"Her" hits theaters on Dec. 18.