Olivia Wilde Dating Jason Sudeikis?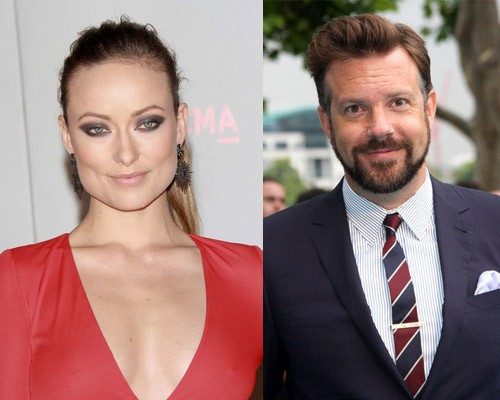 Could Olivia Wilde be dating funnyman Jason Sudeikis? That's the hot rumor going around, and US Weekly has a source saying the couple is not exactly trying to hide it.
In this week's issue a source tells US Weekly that Wilde(27) and Sudeikis(36) have been spending plenty of time together around New York when Jason isn't rehearsing for Saturday Night Live. On December 4 they arrived at Loi together following the live show that night.
"She's come to the [SNL] studio at Rockefeller Center, and they've gone out to dinner after rehearsals," adds an insider. 
Wilde divorced Tao Ruspoli in October, and has since been linked to Hollywood hunks Bradley Cooper, Ryan Gosling, and Ryan Reynolds. Sudeikis most recently dated January Jones.