Olivia Wilde Bores In One-Shoulder Dress At 'Tron: Legacy' Premiere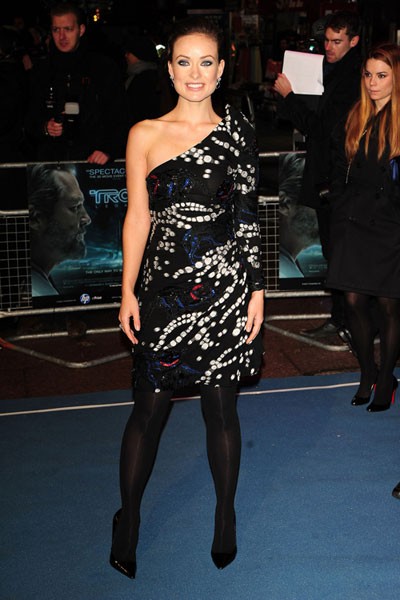 Olivia Wilde wore an assymetrical dress for the U.K. premiere of "Tron: Legacy" in London yesterday. We're not crazy about the dress. What do you think?
The actress recently talked about her "Tron Legacy" character Quorra's revealing skintight suit.

She explained, "I saw the boobs on the suit and I said, 'Oh, hell no. I'm doing kicks and backflips in this thing?' We modeled the character on Joan of Arc but with the hair of Karen O from the Yeah Yeah Yeahs."
The Master Control Program is booted back up in the revamped "Tron" continuation that sees the return of original star Jeff Bridges as Kevin Flynn, the brilliant computer programmer whose disappearance leads his son, Sam (Garrett Hedlund), to search for him in and out of the computer world.

Original director and co-writer Steven Lisberger produces the new film, which is helmed by commercial director Joseph Kosinski. James Frain, Beau Garrett, and Michael Sheen also star, with Bruce Boxleitner returning as Alan Bradley and Tron, the heroic protagonist of the original film.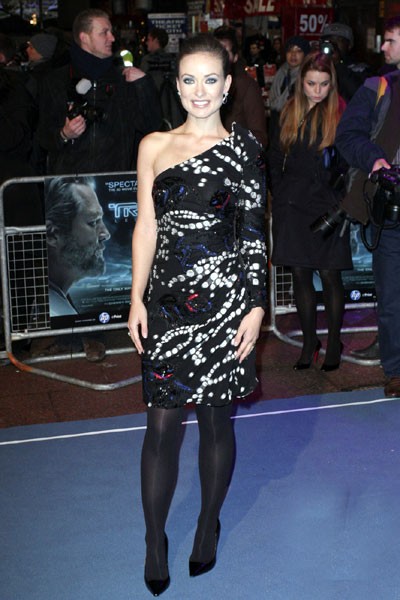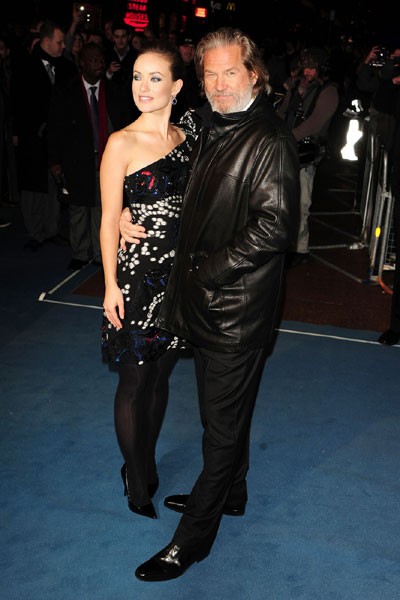 Click for more great Olivia Wilde pictures: