Olivia Thirlby Volunteers At Bowery Mission Soup Kitchen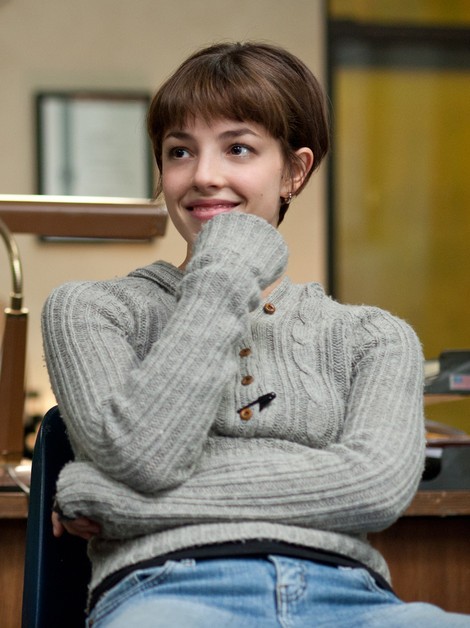 In the new drama Being Flynn, Olivia Thirlby plays a volunteer in a homeless shelter in the story of an author's struggle with his homeless father. For the film, the cast volunteered at the Bowery Mission soup kitchen in New York, but the New York actress has already had much experience in the volunteer sector.
"I was pretty accustomed to homeless people and interacting with them, seeing them on the streets and had had experience volunteering before," Thirlby said. "For this film, they hooked us up with the Bowery Mission in New York. I spent some days volunteering there. [It was] enlightening and an experience I repeat in my life and hope to continue to do so. It's very fulfilling cooking for people who need."
There can be intense moments dealing with all of the conditions that could lead a person to homelessness, and there are all kinds at the shelter. However Thirlby finds the experience overwhelmingly positive.
"It made me feel really, really grateful and it would naturally do that to anyone. Just put in perspective the things you have. I got to walk into that shelter and put my stuff down and then I got to take my stuff and leave. There's something about having a purse with a cell phone and a wallet in it and having that be your possessions, when you're next to all these people that don't have those things that I really take for granted. It's a trip being in that place which is a lovely place with lovely energy, although it can get intense at times."
Then leaving and finding herself in the Bowery is a dramatic shift. "And then you step out onto the Bowery which is in the middle of a very gentrified neighborhood and there's a fancy museum practically next door and lots of fancy people walking around. It puts in perspective what you have to be thankful for."
Being Flynn opens March 2.