Olivia Newton-John Cancels Las Vegas Residency While Sister Battles Cancer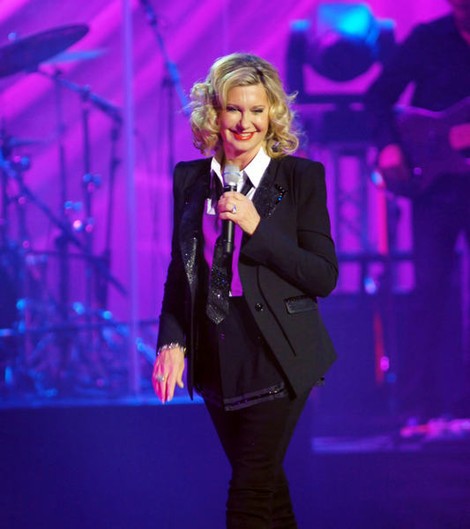 Olivia Newton-John is postponing her upcoming Las Vegas residency to spend time with her sister, who is battling brain cancer. Newton-John was expected to launch a string of shows at the Flamingo this summer but decided to lend support to her older sibling Rona instead.
The singer/actress issued the following statement: "I received the very sad news that my beautiful sister, Rona Newton-John, has been diagnosed with brain cancer. In light of this news, I have decided to postpone my forthcoming Las Vegas residency to spend time with her and our family.

"As a cancer 'thriver' myself, as many people are, I am very aware of the importance of love, support and family during this journey she is about to begin. I want to thank everyone in advance for respecting our privacy during this difficult time."
In the early 1990s Newton-John was diagnosed with breast cancer, which she beat through chemotherapy and a mastectomy.
Her sister Rona was once married to Newton-John's former "Grease" co-star Jeff Conaway.
Earlier this year, Newton-John opened up about her battle with depression after her then-boyfriend Patrick McDermott disappeared during a fishing trip off the coast of California in 2005. She though therapy to get her through the emotional time.