Olivia Munn's Leather Skirt & See-Through Blouse - Hot Or Not?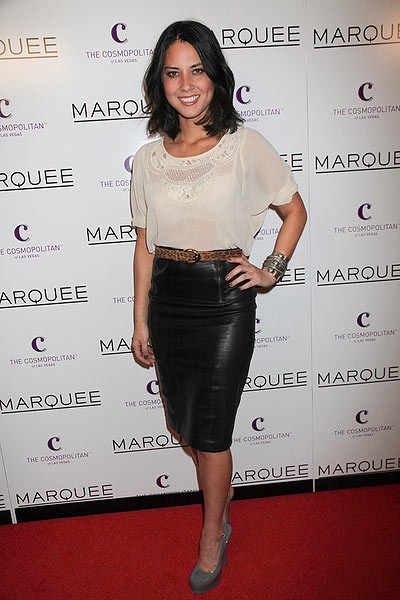 Olivia Munn showed off her new short hairdo in a leather skirt & see-through blouse at the Marquee Nightclub Las Vegas Grand Opening Thursday night. We think she looks great, but a granny bra was a bad choice to wear under that blouse.

Olivia is set to star in the new NBC sitcom Perfect Couples, which will air on Thursday nights in the network's new three hour comedy block.

The actress rose to fame as co-host of the G4 television series "Attack of the Show!" before moving on as a news correspondent for "The Daily Show With Jon Stewart."

And she's one of two Olivias to make our list of the 37 hottest female stars of 2010. The other one? Well, you'll just have to go find out for yourself! Check out the list here!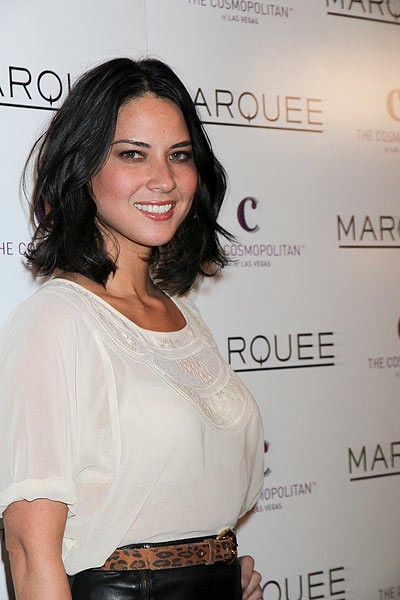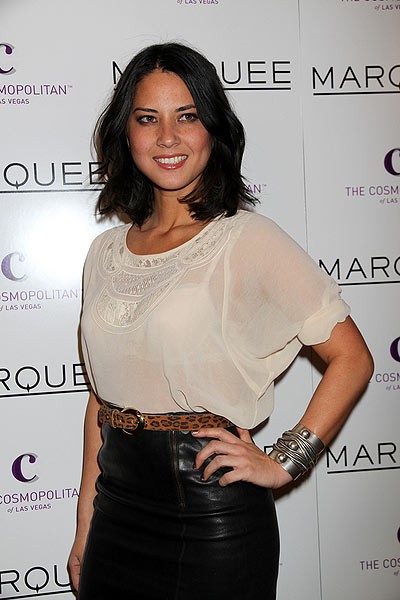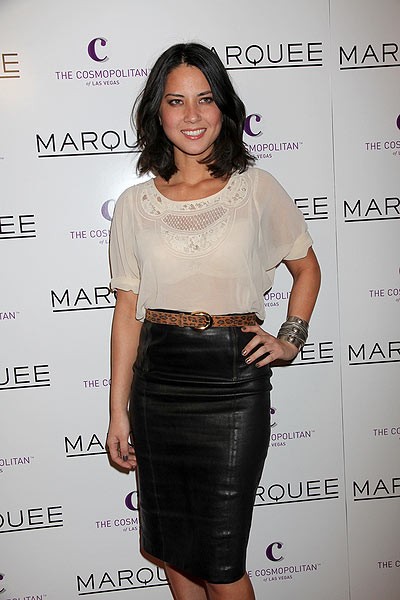 More: Celeb Photo Features | Fashion Photo Features
Click for more great Olivia Munn pictures: