Olivia Munn Poses For Sexy Photos, Talks 'The Daily Show' In GQ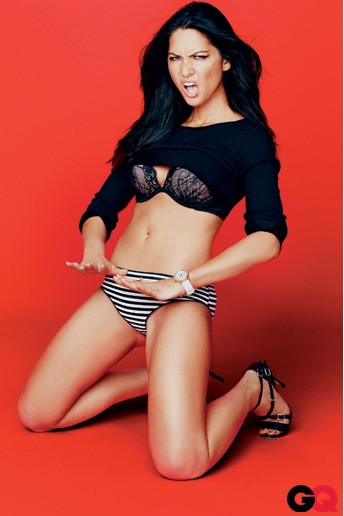 Olivia Munn really wants to show you her comedic chops as the newest correspondent on The Daily Show, but first she needed to prove herself. The G4 star felt she needed to show she could make a joke to Daily Show host Jon Stewart, so she opened with - what else? - a Holocaust zinger.
"When we met, Jon mentioned being Jewish, and I asked, 'The Holocaust—did it really happen?'" she recalls. "I mean, clearly it happened, but that's my sense of humor, and it showed I could joke in that Daily Show way." 
Munn recently released an autobiography titled Suck it, Wonder Woman! detailing her rise through Hollywood while staying true to her "geek" nature.
You can check out the rest of Olivia's hot GQ photo shoot here, and catch her on The Daily Show on Comedy Central as well as NBC's Perfect Couples.
Starpulse.com's Olivia Munn Photo Gallery