Olivia Munn Goes For A Swim In A Sexy Little Black Dress For Vanity Fair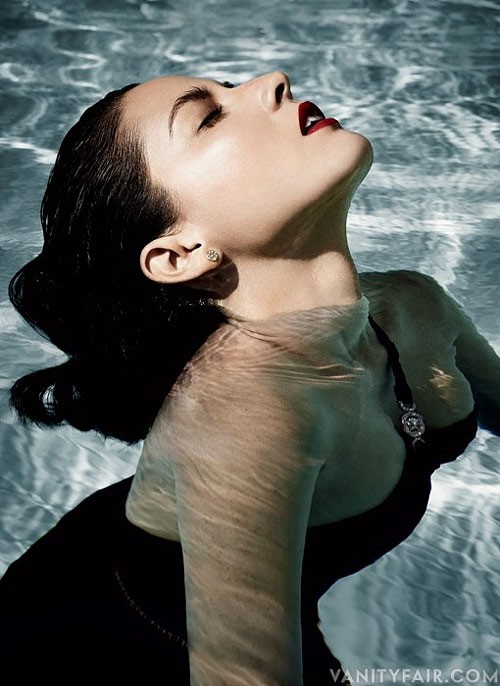 Olivia Munn goes for a swim in a rooftop pool overlooking West Hollywood while wearing a black dress for the December issue of Vanity Fair magazine; and although we'd have preferred a bikini, we really don't have a problem with that.

The versatile 32-year-old actress got her start co-hosting G4 TV's Attack of the Show! before moving on to Comedy Central's The Daily Show as a correspondent; and from there her career has begun to take off (despite a failed NBC sitcom - Perfect Couples). She's posed for Maxim magazine and Playboy (in a non-nude shoot) and even written a book ("Suck It, Wonder Woman!").

Currently one of the stars of Aaron Sorkin's HBO drama The Newsroom, Munn is still grounded enough to count her blessings.

"I think most actors just want the opportunity to do great work," she tells Vanity Fair. "And when you get that chance with people like Sorkin, [Steven] Soderbergh, [Daily Show host Jon] Stewart, it doesn't matter if it's a comedy or a drama, you just bust your ass and do everything you can to try to do their work justice, never, ever forgetting how lucky you are."

Olivia starred opposite Channing Tatum and Matthew Mcconaughey in this summer's hit, Magic Mike; and she's sure to give Zooey Deschanel a run for her money in a recurring story arc on Fox's New Girl.

Check out more of Olivia in the December issue of Vanity Fair and at Vanity Fair.com.