Oliver Stone: 'Scandal Won't Affect Mel Gibson's Career'

Filmmaker Oliver Stone is convinced Mel Gibson will bounce back from his recent personal scandals - insisting directors will still want the actor to star in their movies.

Gibson's reputation has been badly damaged following the release of several tape recordings which purportedly feature him hurling abuse and vile threats at ex-girlfriend Oksana Grigorieva during phone calls. However, despite the backlash the actor has faced since the accusations became public, Stone is adamant Hollywood directors will still be keen to cast Gibson in their films.

He says, "Everyone is supposed to have an opinion (about Gibson), but most directors don't work that way. Projects are developed slowly, and over the course of weeks, months, there will be projects, and I am sure many of them will want to have Mel Gibson in them."

The fall out following Gibson's split from Grigorieva has turned nasty in recent weeks - the singer has faced allegations she has tried to extort $10 million from her former lover to keep the tapes private, while her rep, Stephen Jaffe, has accused Gibson's camp of launching a smear campaign against her.

Gibson and Grigorieva share a daughter together and are both battling for custody.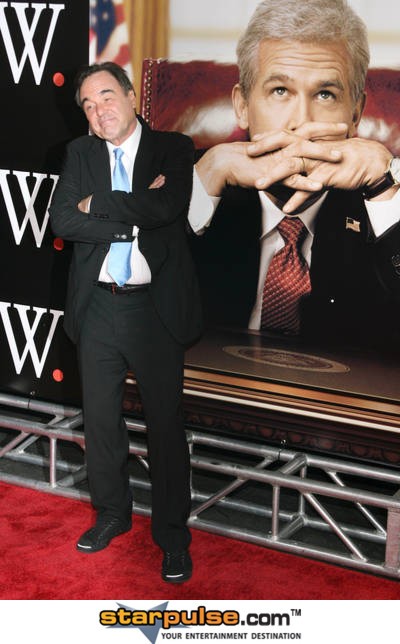 Click Here For More Mel Gibson Pictures