Oliver Stone Honored With Lifetime Achievement Award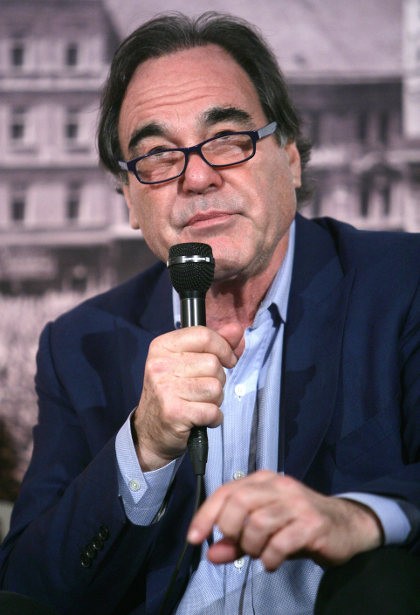 On Sunday, Oliver Stone was honored with a lifetime achievement award at a film festival in Croatia paying tribute to his extensive career.

The Wall Street director became the first recipient of the Wild Dreamer award at the sixth annual Subversive Film Festival, where the star presented his documentary series Untold History of the United States.

During the ceremony, Stone said, "I'm especially proud to be here to show our 10-part series the Untold History of the U.S. I always see a lot of self-criticism in Eastern Europe... and I admire that because we need a little bit more of it in the U.S., a little bit more questioning what we are up to.

"It's important to keep subverting but at the same time question yourselves too, question what you do and keep this challenge up. The West, the U.S. particularly, has to be challenged at this point."