Olga Kurylenko And Jaimie Alexander In The Running To Play Wonder Woman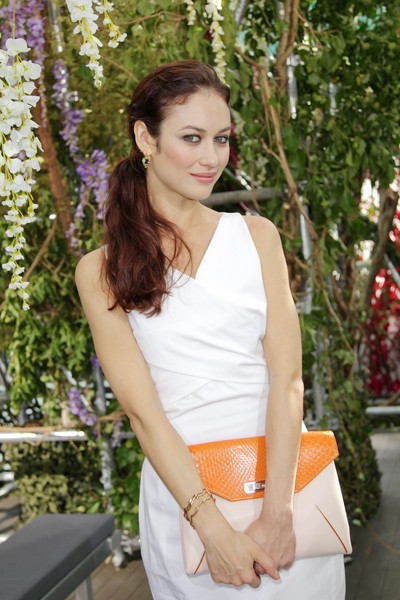 Just days after Thor: The Dark World star Jaimie Alexander hinted at playing Wonder Woman in 2015's Man of Steel sequel, former Bond girl Olga Kurylenko's name has been attached to the role.

Alexander, who plays the warrior Lady Sif in the "Thor" sequel, made some comments at Stan Lee's Comikaze Expo last weekend, saying she's "a huge fan of Wonder Woman."

"I really think if ['Thor' character Sif] is the closest that we're ever going to get to Wonder Woman, then I'm proud to play Sif.

"I hope that other comic book entities can learn a lesson from Marvel in how to execute a female character the way it should be done," she adds. "I really would like to one day see a Wonder Woman film or Wonder Woman character, but until it's done with class, I'd rather it not be done.

Alexander also claimed in an interview with Forbes magazine that she knows the plot of the planned 2015 "Man of Steel" sequel.

Access Hollywood reported on Thursday that Alexander and Kurylenko are the two frontrunners to play the Amazon warrior princess in the tentatively titled "Batman vs.Superman," though the character's appearance in the film hasn't even been confirmed yet. Rumor also has it that Nightwing, the persona assumed by Batman's sidekick Robin when he turned 18, will also appear in BvS.

One fan tweeted the below mock of Alexander as Wonder Woman earlier this week when the rumors started.

"Wowza!" she wrote.

Alexander and Kurylenko are reportedly two of four actresses in the running for the part of Wonder Woman in the Zack Snyder-directed "Man of Steel" sequel.

"Batman vs Superman" is set for a July 17, 2015, release.