'Old School' Stars To Be Inducted Into Guy Movie Hall Of Fame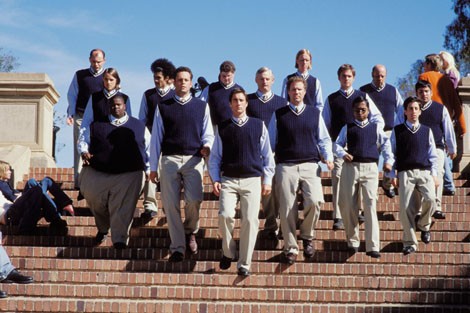 The stars of comedy classic Old School are to be inducted into the Guy Movie Hall of Fame at next month's Spike TV's Guys Choice Awards.

Will Ferrell, Vince Vaughn and Luke Wilson will reunite with director Todd Phillips at the prize giving, according to EW.com.

Old School will join previous honorees Fast Times at Ridgemont High, GoodFellas, Fight Club and Swingers, which also featured Vaughn.