Old & New 'X-Men' Casts Unite At Comic Con For 'Days Of Future Past'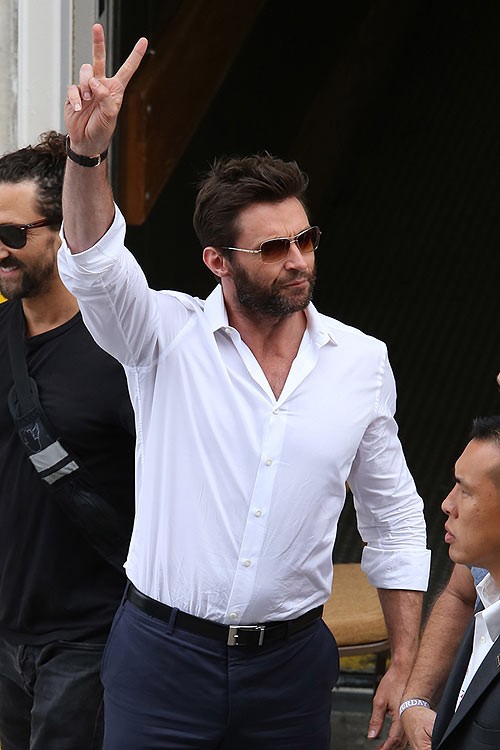 Fans of Marvel's X-Men got a huge treat at Comic Con on Saturday as director Bryan Singer brought together the casts of the original trilogy and their younger counterparts from last year's prequel X-Men: First Class and upcoming sequel X-Men: Days of Future Past during the panel to promote the forthcoming film.

Hugh Jackman, Halle Berry, Ian McKellen, Patrick Stewart and Anna Paquin came face to face with James McAvoy, Michael Fassbender, Jennifer Lawrence, Nicholas Hoult, Ellen Page, Shawn Ashmore and Peter Dinklage, sending fans into a frenzy.

"Walking by Hall H as the entire 'X-Men: Days of Future Past' cast hit the stage & swear the ground shook the screaming/applause was so loud," fan Johanna Fuentes tweeted.

Another fan told E! News that an "epic nerdgasm" was happening.

Jackman, who stars in The Wolverine, which opens later this week, said he dressed up in character to secretly browse the convention and no one noticed. He said only two people stopped to comment on his costume.

"One said 'Eh, not bad.' The other said, 'Way too tall'," Jackman said.

Singer posted a photo (below) of the entire cast to his twitter page afterward, writing, "That was awesome! Thanks fans!!!"