Old Angelina Jolie Drug Video Shows Really Thin Star With Bloodshot Eyes, Dirty Apartment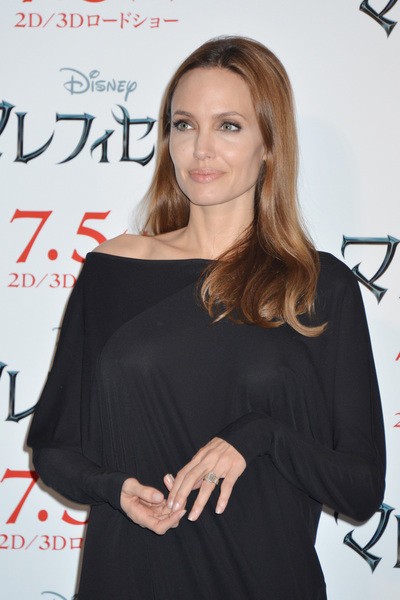 The National Enquirer has published a bizarre video featuring Angelina Jolie walking around a dirty apartment in the late 90s.
The actress is wearing a black dress and her dyed blonde hair is pulled back while she paces around the apartment at the Ansonia Hotel building in New York City in 1999.
She fidgets as she talks on the phone. Piles of clothes, soda cans, and a television are in the background. Jolie looks thin and haggard and is heard discussing family issues purportedly with her father Jon Voight.
Former drug dealer Franklin Meyer shot the footage, and he claims he supplied Jolie with heroin and cocaine. He says she gave him permission to make the film.
The video was made around the time Jolie won a Golden Globe award for the film "Gia."
Jolie referred to drug use in a 2011 interview with "60 Minutes." "I went through heavier, darker times and I survived them. I didn't die young, so I'm very lucky. There are other artists and people who didn't survive certain things...For many reasons I shouldn't be here. You think of those too many times where you came close to too many dangerous things, too many chances taken too far."
The actress has come a long way in 15 years. She is in a stable relationship with actor Brad Pitt and is raising six children.  Last month she was named an "honorary dame" by Queen Elizabeth II.  She is also well known for her humanitarian efforts and is a Special Envoy for the UN High Commissioner for Refugees.