Officials Detain Justin Bieber At LAX For Several Hours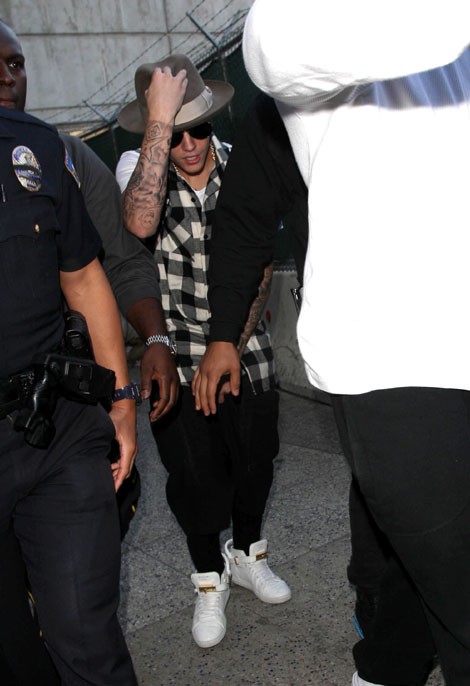 After flying into the United States from Japan on Thursday, officials at Los Angeles International Airport detained singer Justin Bieber for five hours for undisclosed reasons.
Bieber arrived at LAX just after 1 p.m. He was allowed to leave around 6:20 p.m with his entourage of four bodyguards.
As for the reason for his detainment, a source told Us Weekly magazine: "It was a routine secondary set of questioning that Justin has to go through now every time he comes back in the country because he's a foreign national."
Bieber has been plagued with several legal issues in recent months, including being arrested for driving under the influence (DUI) in January in Miami, Fla.
The Canadian singer appeared unphased by the latest airport incident and posted on Twitter: "Life is good. Keep it positive always."
In February, he was briefly detained by officials at New Jersey's Teterboro Airport during the Super Bowl.
Last week a petition made the rounds asking for Bieber to be deported back to his native Canada due to his bad behavior. The White House said in a statement: "Sorry to disappoint, but we won't be commenting on this one. We'll leave it to others to comment on Mr. Bieber's case, but we're glad you care about immigration issues. Because our current system is broken. Too many employers game the system by hiring undocumented workers, and 11 million people are living in the shadows."