Official Trailer For 'The Hunger Games: Catching Fire' Released At Comic Con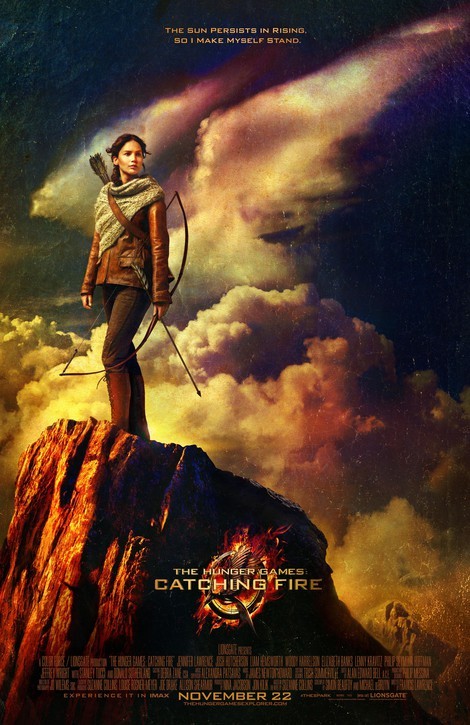 The first official feature trailer for The Hunger Games: Catching Fire made its debut Saturday night on Yahoo.com, arriving online shortly before it was revealed at Comic Con Saturday afternoon.

Several of the film's stars, including Jennifer Lawrence, Josh Hutcherson, Willow Shields, Lenny Kravitz, Jena Malone and director Francis Lawrence were on hand to present the trailer and discuss the film in front of 6000 fans.

Lawrence stars as Katniss Everdeen in the sequel, co-champion of the 74th Hunger Games along with Peeta Mellark (Hutcherson), and when she returns home after her victory she finds that things have changed drastically since the games. So much that President Snow (Donald Sutherland) finds it necessary to deal with her personally because her victory has become the underpinnings of civil unrest.

Snow hopes to eradicate the threat -- Everdeen -- by mandating that two previous winners from each of the 12 districts of the futuristic land of Panem must enter the battle arena once again and fight to the death in the 75th annual Hunger Games competition -- aka the "Quarter Quell."

The trailer begins with Katniss's sister Primrose (Shields) telling her, "Since the last games, something's different. You can see it.

Katniss asks what that is, and Prim replies, "Hope."

"The Hunger Games: Catching Fire" hits theaters November 22. Check out the trailer below...