Official Report: Frank Ocean Threatened By Chris Brown, Called Gay Slur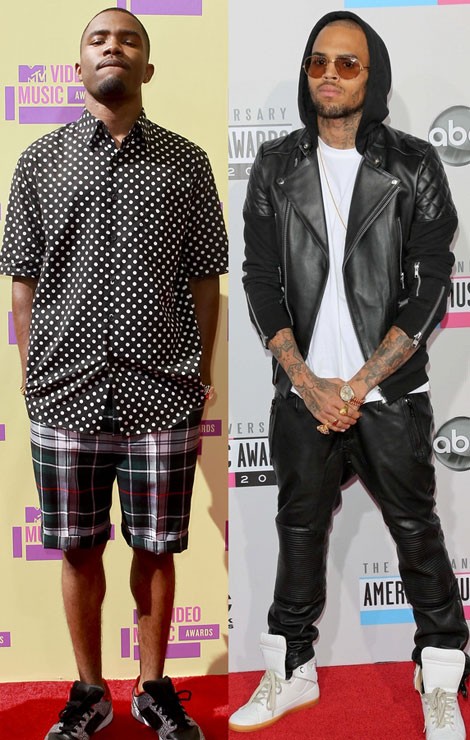 In the official incident report filed by L.A. police, Frank Ocean claims he was threatened by Chris Brown and called a gay slur.
The documentation was written on the information Ocean gave to police when they arrived following a brawl over a parking space between his and Chris Brown's posse.
Ocean told cops Brown said "We can bust on you too," a slang for shooting. He also claimed he was punched by Brown, and the rapper's group then entered the fray. At some point Ocean was called a "faggot," although he could not positively identify who said it.
Frank Ocean has since said he has no plans to press charges. He wrote on his Tumblr page, "As a child I thought if someone jumped me it would result in me murdering or mutilating a man. But as a man I am not a killer.
"I'm an artist and a modern person. I'll choose sanity. No criminal charges. No civil lawsuit. Forgiveness, albeit difficult, is wisdom. peace, albeit trite, is what I want in my short life. Peace."