Octomom Poses As Angelina Jolie For In Touch Weekly, Says She's 'Hit Rock Bottom'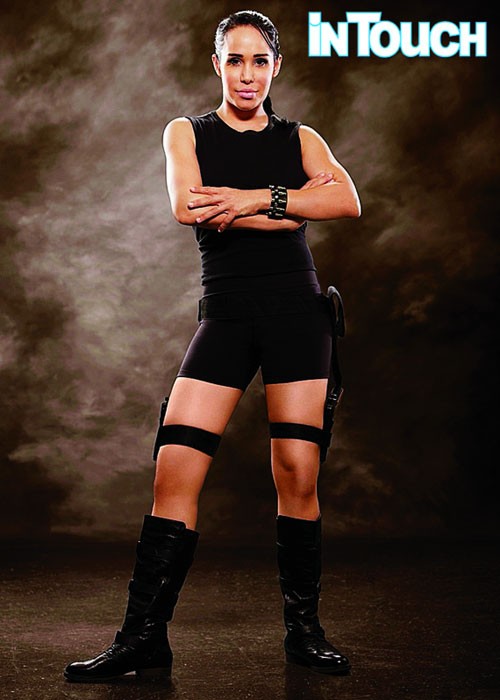 Nadya "Octomom" Suleman has been compared to actress Angelina Jolie in the past, and now she's put her best leg forward in a new photoshoot for In Touch Weekly.

Suleman's new photos, shot exclusively for In Touch, depict the pseudo-celeb recreating some of her idol's most famous looks, including the one bare leg look from the 2012 Oscars (since termed "Jolieing") and dressing up as Lara Croft from Tomb Raider.

The mother of 14 dished about the Jolie comparisons and about her daily routine in the new issue of the magazine.

"I admire her," she says of Jolie. "She saves children's lives... I get that we both have a lot of kids, but I don't think I look anything like her."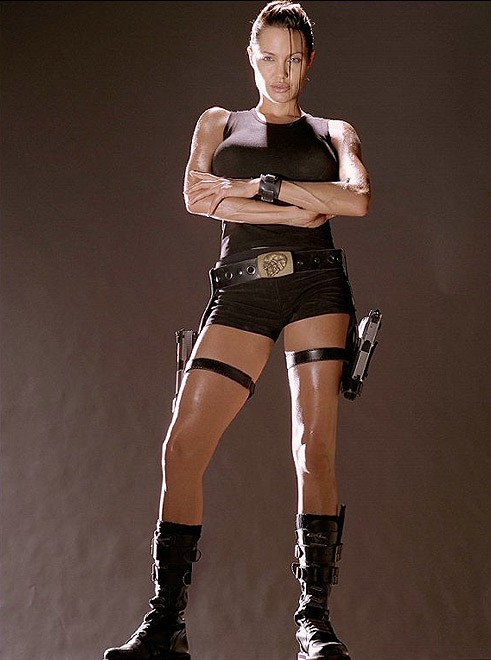 Suleman has come to accept her role in her home and puts her children first.

"I do a lot!" she says, calling herself "a cook, a chauffeur and a nanny" to her brood of 14 -- octuplets Noah, Maliyah, Isaiah, Nariyah, Makai, Josiah, Jeremiah and Jonah (who are all four now), and her first six, Elijah, Amerah, Joshua, Aidan, and twins Calyssa and Caleb.

When she's not cooking or driving the kdis around, she says she's cleaning their clothes and spending "a couple hundred dollars a week" at the grocery store.

"I do several loads every day," she explains, "there's always clothes in my washer."

Nadya, who starred in a solo porn film for Wicked Pictures last summer to pay the bills, believes the future can only get better. She recently moved her family to a new home, but still says they're struggling.

"We've hit rock bottom," she says, "but our struggles are what shape us."

For more on Octomom and to see all her exclusive photos, pick up the new issue of In Touch Weekly, on newsstands now!