Octomom Nadya Suleman Needs Desperate Help For Addictions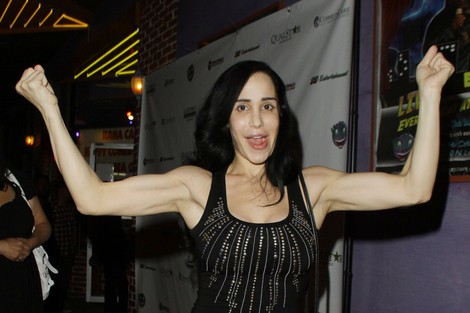 Nadya "Octomom" Suleman has finally checked into a rehab (Chapman House Treatment Center), for addiction to anti anxiety prescription medication Xanax (alprazolam) for 30 days or more.
Her rep added that the rehab had offered to treat her for free but Nadya opted to pay instead. It has been rumored that the rehab program too is one of Nadya's attention seeking stunts to ensue additional inflow of money.
Nadya shot into fame in January 2009 for successfully giving birth to octuplets, only the second in US history, which earned her the name 'Octomom' by the media, already had six children (4 sons & 2 daughters). Nadya has been frequently hitting the headlines in the recent past underlining her dubious demeanor as a responsible mom. Less than 24 hours before she checked into the rehab, Nadya's dad Ed had left Gina B, the nanny for Nadya's children at the time, expressing concerns over her driving under the influence of alcohol with her kids. Corroborating Ed's apprehension is Gina's statement illuminating the fact that Nadya allegedly 'mixes cheap vodka in cranberry juice before putting it in a water bottle' & exclusive video & tapes revealing a drunk Nadya passed out on a chair & in a drunken state admitting that she cannot drive.
Checking into a rehab accredited to addiction is merely one of the jewels in the crown for Nadya glorifying her attributes in her multi faceted persona. Amongst Nadya's other grand accomplishments are her flick with the porn industry, 'Octomom- uncovered' released in June, with aspirations of doing another Kim Kardashian but regrettably, it never occurred to her that Kim Kardashian's 14 kids less supple skin & body. Consequently in July enhancing her resume further in the similar skill set she made her debut as a stripper.  Gruesome as it could get, Nadya still managed to congregate some audience as a debutant stripper & indubitably media attention as well. Not to mention Nadia can also boast of filing for bankruptcy for over a million $$ in debt & a suspended driver's license along with child abuse allegations by a former nanny.
Nadya's inventory of accolades keep mutating rapidly but one can only hope that the future of her fourteen children is not jeopardized by Nadya's reckless bearing & the rehab can make a difference. Meanwhile her children are being taken care by three nannies & two friends.