Octomom Facing Over Five Years In Prison For Welfare Fraud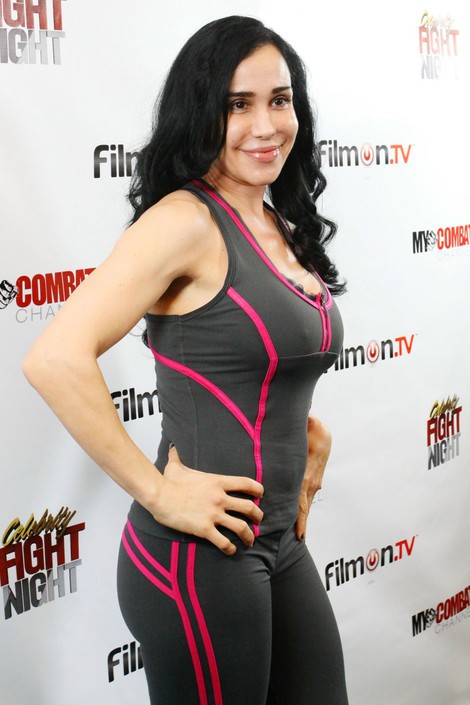 Nadya "Octomom" Suleman is facing over five years in prison after authorities filed fraud charges against her.

The mother of 14 was charged with three counts of felony welfare fraud, according to TMZ.com, and could wind up with a lengthy prison stay if she's convicted on all three counts.

The Los Angeles District Attorney's office filed the charges last Monday (Jan. 6), saying that she failed to report roughly $30,000 in revenue she earned from the sales of her solo sex tape during the first half of 2013.

Suleman also faces two counts of perjury for falsely applying for financial assistance and one count of 'aid by misrepresentation.'

The 38-year-old found instant fame when she gave birth to octuplets on Jan. 26, 2009.

She's scheduled for an arraignment on Friday.