Octomom Checks In To Rehab For Pill Addiction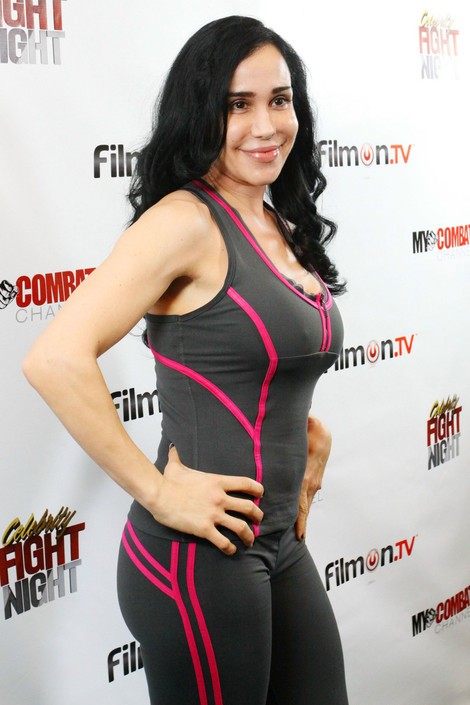 Nadya 'Octomom' Suleman checked into a 30-day rehab center over the weekend to help her fight a prescription drug problem.

The mother of 14 has reportedly become addicted to anti-anxiety drug Xanax, her rep told TMZ.com, and checked into the Chapman House Drug Rehabilitation Center in Southern California.

"Nadya wanted to get off the Xanax she was prescribed by her doctor and learn to deal with her stress, exhaustion and anxiety with professional help with a team of doctors," her rep says. "Nadya wanted to deal with her issues and make sure she is the best mother she can be."

TMZ also says the rehab center offered to foot the bill for Octomom's treatment and she's leaving her kids with three nannies and two of her friends.

One of the nannies even told the website that it's easier for them to deal with the children when their mother isn't around; saying that the kids have been behaving "like angels" since she left.
In related news, Octomom has reportedly been doing very well financially since filming a solo adult movie.