October Movies: The Chance to Get Free Loot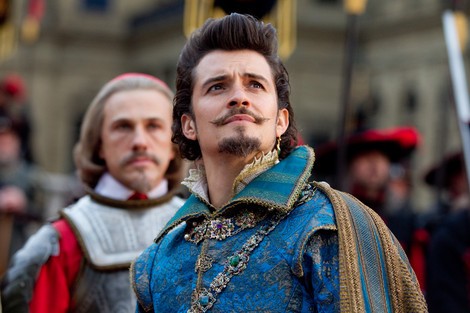 October is a hot month for movies, with films like "50/50," "Real Steel," "The Three Muskateers," "Dolphin Tale" and others hitting the big screen. As the list of movies coming out heats up, we heard MasterCard is offering free loot to be a part of the action: two free movie tickets for anyone who signs up for and loads a new NetSpend® Prepaid MasterCard card or Western Union® Prepaid card.
The MasterCard "Get Loot" promotion gives you two free tickets to a movie of your choice as long as you get and load your MasterCard Prepaid card before October 31, 2011. You can use your two tickets to catch a fall flick with a friend, family member or significant other.
Free movie tickets aren't the only perk to getting one of these MasterCard prepaid cards. After you get your tickets, you can add more money to the card at any time and use it to buy whatever you want so you don't have to carry around cash. In addition, each time you use your card from now until December 31, 2011, you will be automatically entered for a chance to win a VIP trip to an upcoming movie premiere and after party!
Check out some of the films you can watch in theaters this month:
50/50
Abduction
The Big Year (opening Oct. 14)
Dolphin Tale
Dream House
Footloose (opening Oct. 14)
In Time (opening Oct. 28)
Johnny English Reborn (opening Oct. 28)
Killer Elite
The Lion King 3D
Moneyball
Paranormal Activity 3 (opening Oct. 21)
Real Steel
The Rum Diary (opening Oct. 28)
The Thing (opening Oct. 14)
The Three Muskateers (opening Oct. 14)
What's Your Number?
Find out more at:
http://www.mastercard.us/get-loot.html
http://www.facebook.com/mastercard?sk=app_154461777959528
SPONSORED POST